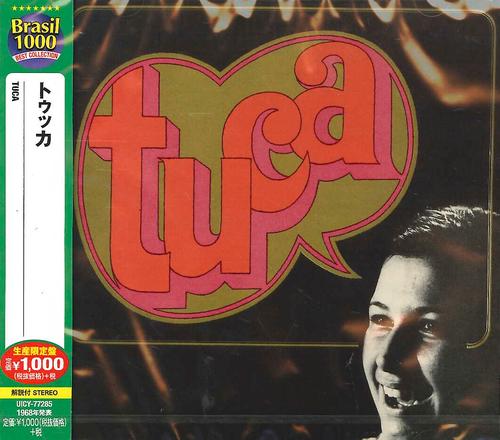 Artist:
Tuca
Album:
Tuca
Genre:
Bossa Nova
Label:
Universal Music
Released:
1968/2015
Quality:
FLAC (tracks+.cue)
Tracklist:
Atire a Primeira Pedra (Alves-Lago) - 3:11
Cuidado, Malandro (Velha-De Freitas) - 1:49
O Cavaleiro e a Virgem (Tuca) - 3:21
Frevo (Tuca) - 1:42
Seresta (De Carvalho-Quartin) - 3:51
Nao Fale Alto, Fale Baixo (Halfoum) - 1:33
Verde (Duncan-M. De Castro) - 2:00
O Cavaleiro Das Maos Tao Frias (Tuca-C. De Castro) - 2:10
Curare (Bororo) - 3:13
Passarinho da Lagoa (Lobo-Ruy) - 1:43
Ate Quarta-Feira (Silva-Satte)/Carnaval pra Valer (Gustavo) - 2:34
Abstrato No.1 (Tuca-Zeka) - 1:59
DOWNLOAD FROM FILECAT.NET >>>
Arranged by Guerra Peixe (#1,4-6,9,11,12), Oscar Castro Neves (#2,3,8,10) and Mario de Castro (#7).
This is the debut LP of an almost unknown Brazilian singer from the late 60's to 70's, Also a composer, Tuca's first relevant appearence on Brazilian media was with Airto Moreira in 1966 at the Festival Nacional de Musica Popular – TV excelsior, they won the first price with the song Porta Estandarte.
At this same year, Tuca released this first LP – Tuca – Eu, Tuca (1968), with some of her compositions. Tuca left Brazil for a six-year hiatus in Paris, returnig in 1975 to release her second and last LP. Tuca passed very young at the age of 34 with a stroke in 1977.