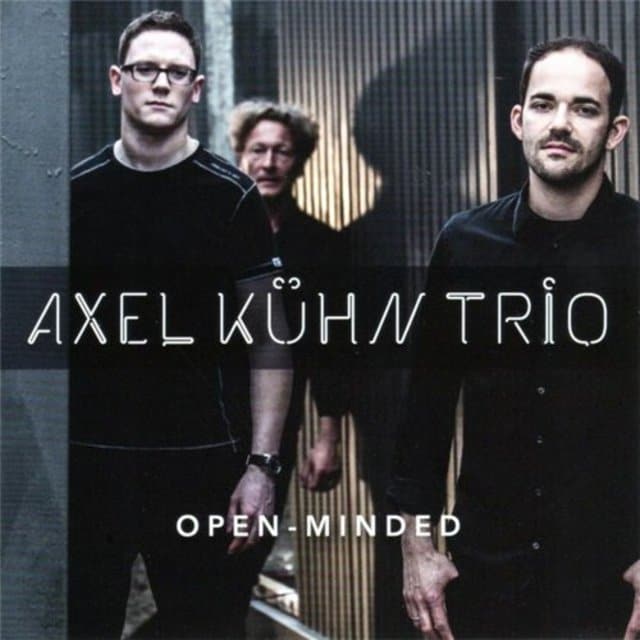 Artist:
Axel Kühn Trio
Album:
Open-Minded
Genre:
Contemporary Jazz, Post-Bop, Piano
Label:
Double Moon Records
Released:
2014
Quality:
FLAC (tracks)
Tracklist:
Digital World
Open-Minded
The Truth About You
Behind the Sun
Hello June
Parks
Solopieces for Bass
7 Lifes
Don't cry
Desert Sand
Mystic Angle
DOWNLOAD FROM FILECAT.NET >>>
Personnel:

Axel Kühn - bass
Ull Möck - piano
Marcel Gustke - drums
"There is something different about and in this music." This is how the renowned music journalist Volker Doberstein starts his liner notes in the booklet of the new CD of the Axel Kühn Trio. That's true; it already becomes clear with the first sounds that the trio has sought and found its own path. They have not come together to record a jazz album and demonstrate how good they can do that. Instead, the band leader and bassist Kühn first composed 10 songs, which develop a suction effect and take the listener on a journey through various harmonic landscapes, evocative sounds and emotionally charged dream-like scenes. An introduction here reminds you of a classical piece ("Desert Sand"), there you think that you are listening to a popular rock song ("Open-Minded") and the opener "Digital World" could also be a homage to metal music, even if the bass solo starts with a brief quote from "Summertime". The only third-party composition is then perhaps not by chance a hit by Guns'n'Roses: "Don´t Cry". That all initially sounds like eclecticism, but it is anything but that. All pieces are unified by the distinct will of the composer to structure melodies, so that the album seems to have been composed from one piece. You listen with pleasure during the complete 60 minutes without even wasting a thought on using the skip key. This is also because the three musicians put their almost unlimited technical skills at the service of music unpretentiously and inconspicuously. Music that you can also simply and succinctly call "just beautiful".