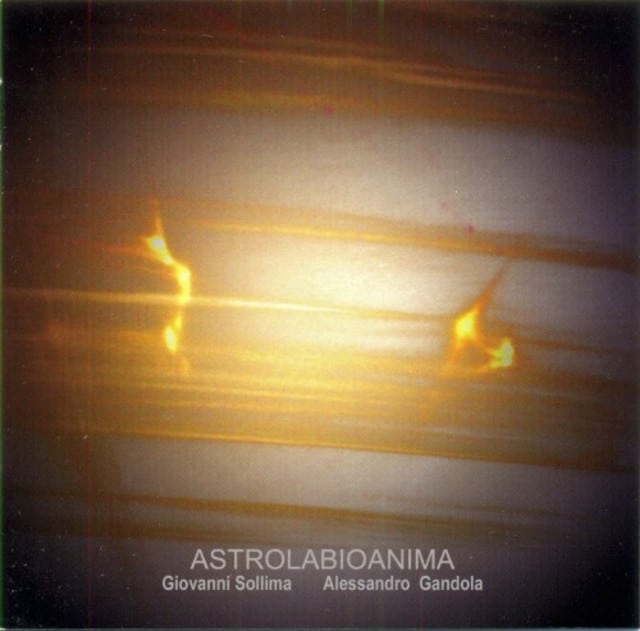 Artist:
Giovanni Sollima & Alessandro Gandola
Album:
Astrolabioanima
Genre:
Avant-Garde Jazz, Contemporary Jazz
Label:
Slam Productions
Released:
2008
Quality:
FLAC (tracks+.cue)
Tracklist:
Vocal Drum 7:14
Film Storia D'amore 4:33
Magic Spell 4:11
Star Catchers 5:59
Passi Di Altra Natura 5:47
Irish Tale 4:56
Aleanto 4:51
Rising Emotion 6:44
Magic Spell Part 2 1:49
Evanescence 6:15

Personnel:

Cello, Voice – Giovanni Sollima
Soprano Saxophone – Alessandro Gandola
From the creative impulse of Giovanni Sollima and Alessandro Gandola comes Astrolabioanima, a completely new musical project, an original combination in which composition and improvisation occur simultaneously.
The unusual instrumental combination of Violincello and Soprano Saxophone creates a broad crossover spanning from the two artists' backgrounds in Baroque music and jazz to include other musical genres such as rock, minimalism and folk music, with no self-imposed limits. The CD is the official creative documentation that led to the ASTROLABIOANIMA project. It contains the live recording of compositional improvisation, which turned out to be real compositions capable of thrills and surprise, thanks to the strength and freshness of a true creative gesture, documented in the immediacy of becoming.