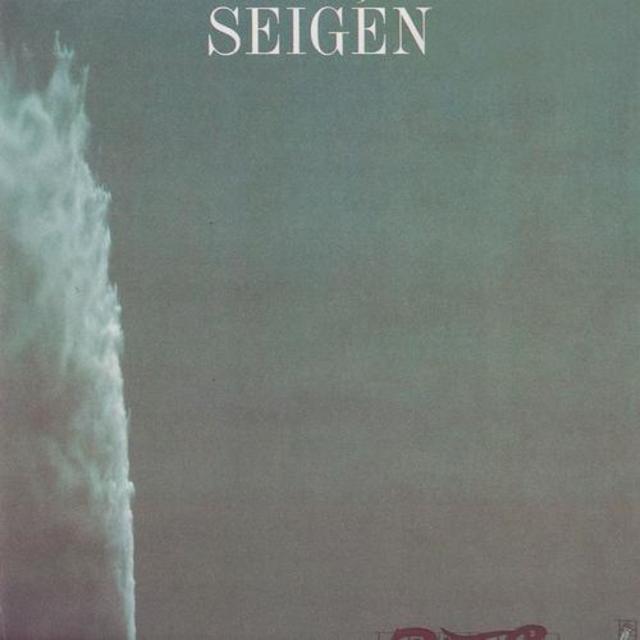 Artist:
Seigen Ono
Album:
Seigen
Genre:
Modern Creative, Neo-Classical
Label:
Pan East Records
Released:
1984/1986
Quality:
FLAC (tracks+.cue)
Tracklist:
Shikaruni, Part 1 (9:08)
Mallets (4:58)
Manhattan (14:37)
5/8 RP (3:07)
Water Front (2:51)
Kumo no Sokudo (9:59)
Model-93 (4:17)
Suimen-Jo Niwa (4:35)
Manhattan (4:18)
DOWNLOAD FROM FILECAT.NET >>>
I'm still struck by this release. It's hard to realize, but Seigén Ono was only 26 years old when he created his debut album, Seigén. Just months removed from assisting others like Yasuaki Shimizu's Mariah, David Sylvian, Ryuichi Sakamoto, and Takumi as their mixing engineer or producer, Seigén had just an inkling of all the arrangements he had to get out of his head. Luckily for us, Music Interior provided him with an outlet to take his maximalist vision of Japanese minimalism into fruition. Listening to his debut, it's not hard to see why in the near future he'd be the leading Japanese musical visionary helping craft iconic releases by Mariah, Dip in the Pool, Hiroshi Yoshimura, and Masahide Sakuma that are only now being rediscovered.
Deeply influenced by Brian Eno, Seigén's debut showed his preference of using the studio as instrument. Improvising solo piano or guitar on tape, he'd give session musicians a key chord to vamp on and then let their intuition to guide them as they wish. Afterwards, he'd piece together a full composition exactly as he envisioned it. Knowingly, not much of a learned player himself, Seigén entrusted his more trained cohorts to fill out what he lacked. And truly, what help he received.
Nearly all the members from Mariah and some from Moonriders were along to sculpt what amounted to an ambient album that acknowledged some roots in Western music but then transmorgafied them into places those musical spheres hadn't – or couldn't – take them to. Informed by their own history and aspirations, with Seigén's guidance, it was their sound to create.
Whether it was sequencers, drum machines, synths, or real life human beings manning the cues, Seigén conciously avoided the tropes New Age music was wading through. Knowingly, he tried to present a competing vision of modern sensibility and communion with the world. Spacious when necessary, disorderly when necessary, it was true interior music of all purposes.
If Seigén had a philosophy, it was that a minimal sound, with a clear message, had a way to complement and sooth our modern way of living. Music can provide spaces for all sorts of intricate emotion. His debut presented a promise of decidedly Eastern music that could be as timeless as anything in the West. It's this seminal album – for some reason and season lost to time – that presented a fully realized vision of what Japanese minimalist music could be.
by Diego Olivas