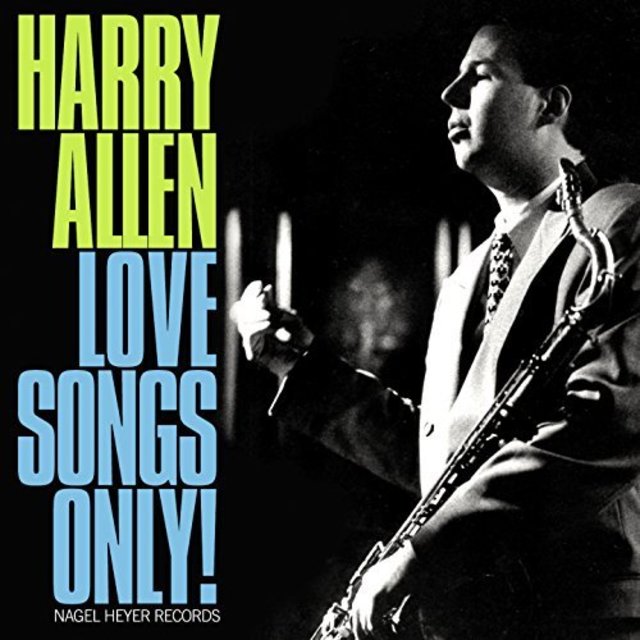 Artist:
Harry Allen
Album:
Love Songs Only!
Genre:
Mainstream Jazz, Cool
Label:
Nagel Heyer Records
Released:
2013
Quality:
FLAC (tracks)
Tracklist:
Do Nothin' Till You Hear from Me [6:46]
Where Are You [4:42]
I Can't Get Started [4:36]
Corcovado (Quiet Nights) [6:38]
I Can't Believe That You're in Love with Me [7:01]
Comes Love [12:01]
Here Are My Arms [4:31]
Cloudy [5:25]
Do You Know What It Means to Miss New Orleans [6:32]
In Love in Vain [6:26]
Sophisticated Swing [3:27]
My Foolish Heart [6:28]
Straighten up and Fly Right [3:32]
DOWNLOAD FROM FILECAT.NET >>>
Personnel:

Harry Allen: tenor sax
Randy Sandke: trumpet
John Bunch: piano
Brian Dee: piano
Dave McKenna: piano
Dennis Irwin: bass
Len Skeat: bass
Frank Tate: bass
Duffy Jackson: drums
Butch Miles: drums
Oliver Jackson: drums
Howard Alden: guitar
Nagel Heyer has put together an album of romantic love songs performed by the Coleman Hawkins influenced, Stan Getz, Zoot Sims like tenor horn of Harry Allen. All of the tracks were compiled from previously released recordings of live concerts, mostly in Hamburg where Allen was on the stage with a variety of first rate jazz musicians. Given that virtually every song is played in that slow, ballad tempo, this album could just as well have been titled Music for Lovers, Music to Unwind By or Music to Read By because the music being played is perfect for supporting one of these activities, but is secondary in importance to that activity. The two exceptions are medium paced "The Touch of Your Lips" and "Once I Loved", both featuring some fine guitar by Howard Alden.
Allen, with Scott Hamilton, is one of the more prominent tenor sax players on today's scene who remains uninfluenced by Charlie Parker, John Coltrane, Ornette Coleman or other modernists. His tone is pure and mellow and is perfect for the music presented on this disc. Allen must love classic ballads, he plays so many of them, not only on this album but on his other releases too. And for an artist under 40 years old, he has a respectable resume of albums and live appearances. It's commendable that a talented and relatively young artist like Allen with a deep affection for the Great American Songbook is willing to make sure his dedication gets to the public through his CDs.
This album contains very beguiling tenor sax playing. But more than 70 minutes of this mood may be a bit much for some. Hopefully, the audience at the concerts from which these cuts were selected, as well as the musicians, were given an injection of faster pace material as a counterbalance to the ballads.
by Dave Nathan