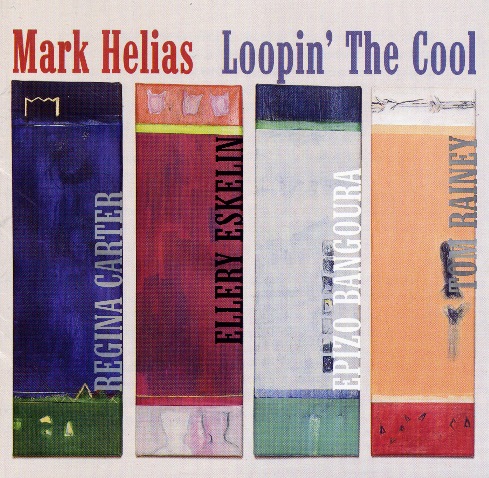 Artist:
Mark Helias
Album:
Loopin' The Cool
Genre:
Modern Creative / Avant-Garde
Label:
Enja Records
Released:
1995
Quality:
FLAC (image+.cue)
Tracklist:
Munchkins
Loop The Cool
One Time Only
Sector 51
Seventh Sign
Penta Houve
Thumbs Up
Hung Over Easy
El Baz
Pacific Rim
DOWNLOAD FROM FILECAT.NET >>>
Personnel:

Mark Helias: bass
Ellery Eskelin: tenor saxophone
Regina Carter: violin
Tom Rainey: drums, percussion
Abdoulaye Epizo Bangoura: djembe, percussion
Although every musician is important on this stimulating session (the tightness of drummer Tom Rainey and percussionist Epizo Bangoura is not to be overlooked), one's attention is generally drawn to the three main voices. Bassist-leader Mark Helias contributed all of the compositions and arrangements and functions both as a member of the rhythm section and as a lead player. Violinist Regina Carter blends in colorfully with Ellery Eskelin's tenor and comes up with many inventive and unpredictable solos. Eskelin, who takes honors throughout the date, at times recalls both Clifford Jordan (in his sound) and prime Archie Shepp (the tonal distortions). The music in general is more conventional than the improvisations but also contains some unexpected moments and hints of both folk and Indian music along with advanced jazz. Easily recommended to adventurous listeners.
Review by Scott Yanow