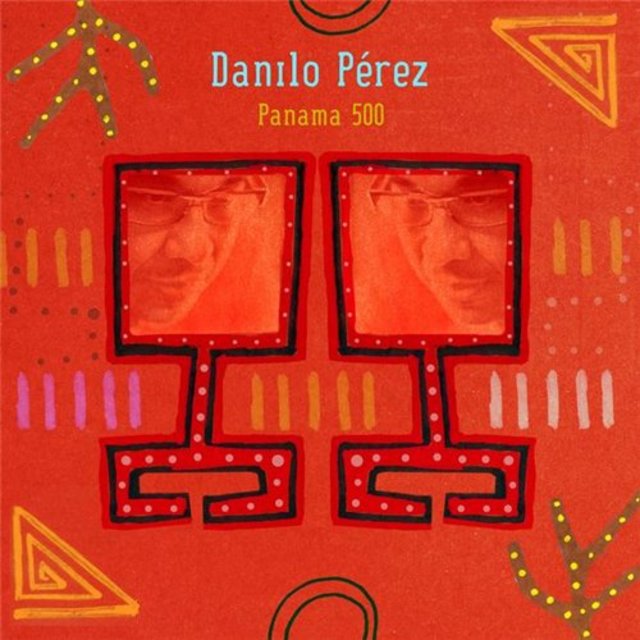 Artist:
Danilo Pérez
Album:
Panama 500
Genre:
World Fusion, Post-Bop, Contemporary Jazz
Label:
Mack Avenue Records
Released:
2014
Quality:
FLAC (tracks+.cue)
Tracklist:
Rediscovery of the South Sea
Panama 500
Reflections on the South Sea
Abita Yala (America)
Gratitude
The Canal Suite: Land of Hope
The Canal Suite: Premonition in Rhythm
The Canal Suite: Melting Pot (Chocolito)
The Expedition
Narration to Reflections on the South Sea
Panama Viejo
Celebration of Our Land

Danilo Perez is one of our finest contemporary jazz pianists and educators. Most recently, he has recorded and toured extensively with the ground-breaking Wayne Shorter Quartet. Residing in the Boston area, Perez maintains close ties with his native Panama and has initiated jazz education and festival programs there. In this album, devoted to his cultural origins, he becomes the creator of a multi-dimensional musical suite in celebration of the 500th anniversary of Spanish explorer Balboa crossing the Isthmus of Panama.
Perez combines Panamanian, European, Latin-Hispanic, and Native Central American styles into a beautifully coherent musical feast, using two iconic jazz trios, strings, percussion, and native instruments, chants, and narratives to convey images and stories of Panamanian mythology, folklore, and personal memory. The result is musical magic and wonder, evocative of inner and outer worlds. In this respect, it becomes part of the repertoire of impressionist tone poems, such as Debussy's La Mer, or, closer to home, Villa Lobos' Bachianas Brasileiras. While the album has fifteen tracks, each consisting of its own musical development, it emerges as a unified composition that is best heard in its entirety.
"Rediscovery of the South Sea" is a prelude that takes the listener to the place of Balboa's first encounters. A laconic mixture of sounds is followed by a dance-like sequence with rhythm supplied by plucked strings, sticks, claves, and hand drums evocative of warm forests and beaches. Roman Diaz enters briefly as a storyteller. The first trio, consisting of Perez, bassist Ben Street, and drummer Adam Cruz frames the music. "Rediscovery" is suggestive of sequential images like Mussorgsky's Pictures at an Exhibition, in this case a walk on an island paradise. Violins reinforce the imagery with colorful and impressionistic suggestibility, with Perez playing reflective chord clusters. The violins return with a rumba-like dance sequence aided by percussion, and Diaz recapitulates his narrative.
"Panama 500" is sustained by the continous rhythm of La Denesa, a traditional Panamanian folkloric dance. The second trio of John Pattitucci, Brian Blade and Perez forms the rhythm section. The atmosphere is made festive by violins and sensuous rhythmic pulses. Here, Perez's piano is vaguely reminiscent of Erik Satie's Gymnopedies with their limbic lightness. Throughout the album, Perez negotiates seamlessly and imaginatively between European classical and varied Latin American influences.
"Reflections On The South Sea" (i.e., the Pacific Ocean that faces south of Panama as the Isthmus twists between two continents) opens reflectively with an elegant contrapuntal exchange between the piano and cello. The rhythm develops a tango-like tension and accentuation, as if influenced by Astor Piazzola. Throughout the album, there are allusions to Brazilian, Argentinian, and other South American and Carribean musical idioms. Perez establishes a fascinating triangle between trio jazz, European classical variations, and a mix of Latin-Hispanic influences. All the while, native Panamanian and deep historical African gestures hold the music in a secure place, like the stilts on an elevated beach house. When you go to this place of Perez' invention, you'll want to stay.
Review by Victor L. Schermer