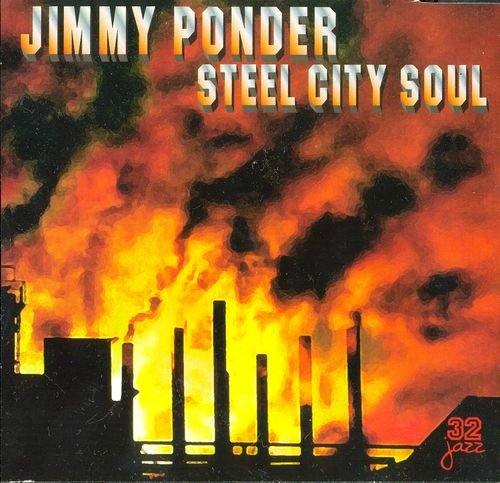 Artist:
Jimmy Ponder
Album:
Steel City Soul
Genre:
Soul-Jazz, Hard Bop
Label:
32 Jazz
Released:
1998
Quality:
FLAC (tracks+.cue)
Tracklist:
Johnny's Place (Ponder) - 4:14
All Blues (Davis) - 5:23
You Are Too Beautiful (Hart, Rodgers) - 6:44
Solitude (DeLange, Ellington, Mills) - 7:15
Mean Streets-No Bridges (Ponder) - 6:50
A Tribute to a Rose (Ponder) - 2:15
Uncle Steve (Ponder) - 5:47
My Romance (Hart, Rodgers) - 4:23
This Bitter Earth (Otis) - 9:04
I Only Have Eyes for You (Dubin, Warren) - 4:35
Softly, As in a Morning Sunrise (Hammerstein, Romberg) - 4:08
DOWNLOAD FROM FILECAT.NET >>>
32Jazz continues to reissue much of the former Muse label material; compiled here, much to the company's credit, are 11 tracks from Jimmy Ponder's days at Muse. As another product from Pittsburgh, one of the cradles of jazz, he honors that city through the title of this release, Steel City. Ponder is one of those few who strum the guitar with his thumb, like Wes Montgomery; also like Montgomery, he gets a very warm and soft sound from the stringed box. On this album, Ponder shows he is equally facile with romantic, soulful material, like "You Are too Beautiful," where he is backed by ace pianist Benny Green, and on the Duke Ellington classic "Solitude," where Big John Patton's organ and Bill Saxton's flute take the lead. Ponder defines his affinity to swing on, of all pieces, "Softly as a Morning Sunrise" with Mark Soskin's hot piano going head to head with Ponder's guitar. There's also an extended drum solo by Roger Humphrey on this track. The Pittsburgh native's compositional skills are represented on four cuts. His tunes run the gamut from the upbeat "Johnny's Place" to the pensive "A Tribute to a Rose," while his approach to "This Bitter Earth" makes one imagine what it would have been like if Ponder had somehow teamed up with Dinah Washington for a recording of this soul-driven tune. Nonetheless, he is joined on this album by top-flight players from Muse's very talented stable. In addition to those already mentioned, Houston Person, Lonnie Smith, and rhythm section men like Peter Washington and Victor Jones make important contributions. Bill Saxton's tenor drives an atypically fast version of "I Only Have Eyes for You," which is the dominant improvised excursion here.
Although he has been taken to task by some critics for emulating the style of Wes Montgomery to the detriment of developing his own style, on this album, Ponder shows he is a fine guitar stylist in his own right.
Review by Dave Nathan