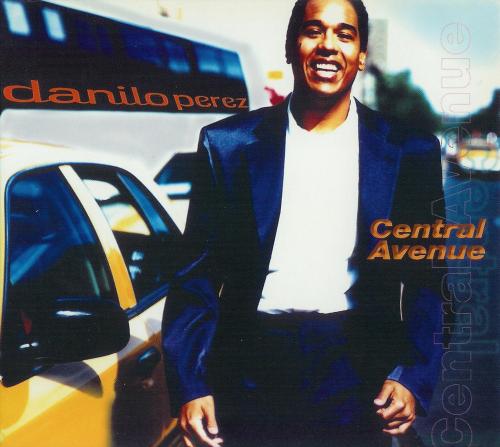 Artist:
Danilo Perez
Album:
Central Avenue
Genre:
Latin Jazz, Post-Bop, World Fusion
Label:
Impulse!
Released:
1998
Quality:
FLAC (image+.cue)
Tracklist:
Blues for the Saints (Perez) - 6:09
Impromptu (Conversations) (Perez) - 5:38
Lush Life (Strayhorn) - 5:47
Playground (Perez) - 2:46
Sideways (Perez) - 5:32
Love in 5 (Perez) - 5:26
Impressions (Coltrane) - 5:53
Cosa Linda (Munoz) - 5:12
Panama Blues (Trad.) - 4:16
Smoke Gets in Your Eyes (Harbach-Kern) - 4:43

Danilo Perez has invited us to step onto Central Avenue to re-examine his musical heritage. His fourth album, named for the main boulevard in his native Panama City, Panama, serves up a mix of blues, folk singing and nostalgia. Perez's fresh, liberating piano reinterprets such jazz standards as Billy Strayhorn's "Lush Life" and John Coltrane's "Impressions" by using new combinations of rhythms, tempos and instruments that ultimately spotlight his technique. Perez continues to explore the themes introduced in his previous release, Panamonk. His piano playing is now more dynamic and reflects his true virtuosity. The Rhythm in Blue Suite, which includes "Playground," "Sideways" and "Love in 5," consists of blues ballads written by Perez that are further complemented by the casual and graceful artistry of bassist John Patitucci and the impressive drumming of Jeff "Tain" Watts. Perez later showcases the vocals of Panamanian folk singer Raul Vital on "Panama Blues" in an improvisational mix of Latin-American folk and Afro-Cuban rhythms. This piece captures the essence and synthesis of Perez's creation. The result: Central Avenue is an exciting blend of musical styles that rediscover Perez's musical visions and innate rhythms...including his Latin blues.
Review by Paula Edelstein