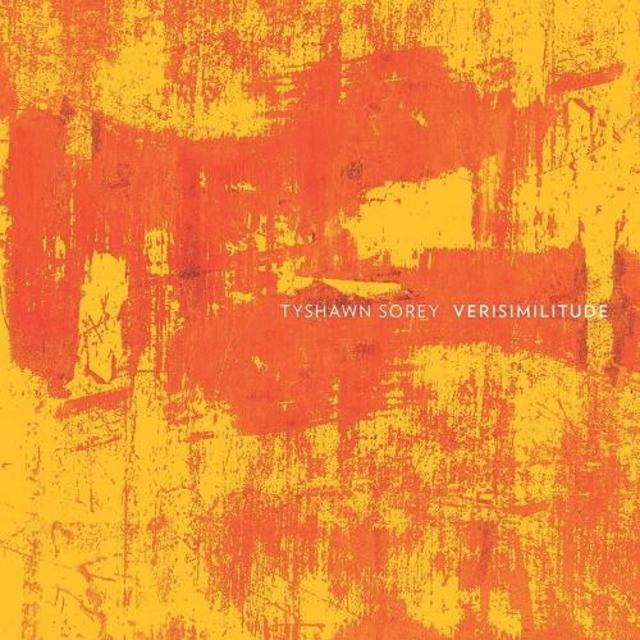 Artist:
Tyshawn Sorey
Album:
Verisimilitude
Genre:
Avant-Garde Jazz
Label:
Pi Recordings
Released:
2017
Quality:
FLAC (tracks+.cue)
Tracklist:
Cascade in Slow Motion 04:26
Flowers for Prashant 10:43
Obsidian 18:04
Algid November 30:49
Contemplating Tranquility 14:54
DOWNLOAD FROM FILECAT.NET >>>
Personnel:

Tyshawn Sorey – Drums, percussion
Cory Smythe – Piano, toy piano, electronics
Chris Tordini - Bass
For years now, drummer and composer Tyshawn Sorey has built a substantial body of work that continually challenges genre designations between jazz, classical music, and improvisation by paying little heed to what separates them. For him, they are part of an inseparable whole feeding one another endlessly. Sorey's unpredictability and disregard for convention continue on Verisimilitude. After releasing the sprawling, universally acclaimed The Inner Spectrum of Variables, wherein he expanded his trio with pianist Corey Smythe and bassist Chris Tordini to a sextet by adding a trio of string players, he returns to the smaller configuration here.
A common thread among the five works here is, as always, the blurring of lines that exist -- at least for the listener -- between composed and improvised music. This trio has been together for four years; they hear one another on exceptionally subtle levels. This is amply evident in their interplay; their engagement is complete, and their collective language, though sometimes sparse and spare, is never static; something is always transpiring, even in the quieter sections. The overall mood is somber, dark, and mysterious. In addition, restraint (in the Morton Feldman-esque sense of the term) is the M.O. here, even when motion is at its most kinetic and the music gets dense.
Opener "Cascade in Slow Motion," is the shortest piece here at just under five minutes. (The rest are over ten with one over 30.) It commences just as its title suggests, with a small cascade of piano notes. Smythe establishes a pattern, followed expressionistically by Tordini with Sorey expanding the music's parameters with fills, rolls, and accents until Tordini enters arco to articulate its close. "Obsidian" expends four of its 18 minutes with dark, ambient electronic sounds and noises, with Tordini adding dissonant, sparse arco lines as tonal contrast. Smythe brings in the piano at about five minutes with ghost chords and single notes. Sorey enters with a gong and stumbling tom-toms, while Tordini adds elegantly bowed contrabass. The whole dissolves into near nothingness before Sorey re-engages. The dynamic becomes explosive two-thirds of the way through before unmaking itself again with the resonance of a Tibetan bowl, ambient electronics, and treated bowed bass. By contrast, the half-hour "Algid November" sounds like almost pure abstraction. Percussion and strategically placed bass notes pace along a cymbal shimmer and piano chords for a long time. The music is never less than utterly compelling. When the pace eventually increases, a post-bop intensity takes hold, and it's transformative. Verisimilitude is a major entry in Sorey's catalog. It moves from strength to strength and never forsakes its mandate to unfold at its own pace. Consequently, it will continue to delight listeners because it will never completely disclose all of its secrets.
Review by Thom Jurek