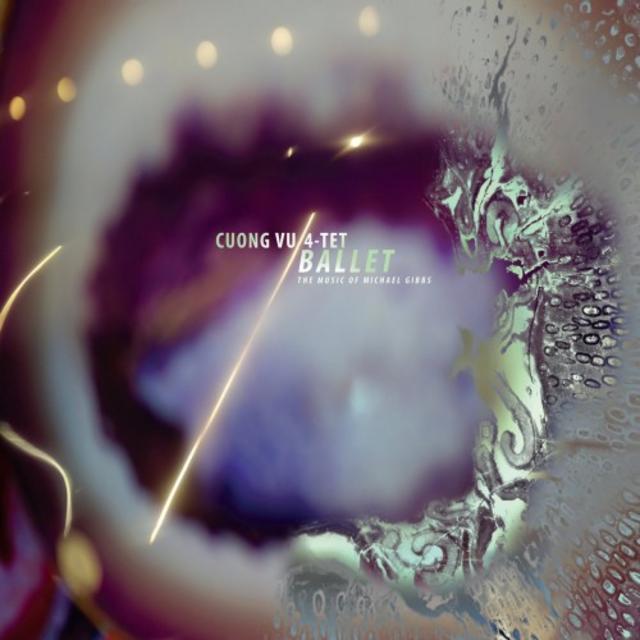 Artist:
Cuong Vu 4-Tet
Album:
Ballet - The Music Of Michael Gibbs
Genre:
Modern Creative, Post-Bop
Label:
RareNoise Records
Released:
2017
Quality:
FLAC (tracks)
Tracklist:
Ballet 8:10
Feelings And Things 6:14
Blue Comedy 8:15
And On The Third Day 11:49
Sweet Rain 7:33
DOWNLOAD FROM FILECAT.NET >>>
Personnel:

Cuong Vu: trumpet
Bill Frisell: guitar
Luke Bergman: drums
Ted Poor: bass
It sounds as if Seattle-based trumpeter Cuong Vu is in the early stages of lining up the jazz guitar gods and recording and releasing an album with each. The year 2015 saw him offer up Cuong Vu Trio Meets Pat Metheny (Nonesuch Records), and 2017 finds him bringing Bill Frisell into his orbit, with Ballet: The Music Of Michael Gibbs. These are two distinct guitar voices, joining in the crafting of two distinctly different sounds. The Metheny collaboration featured—like much of Vu's recorded output—a lot of electricity: a wired up trumpet, Metheny's guitar spewing tidal surges of electrons into a heavy sludge of bass and drums, resulting in a sonic density that seemed, at times, impenetrable. A sound so dense that, if you ran a Roomba at it, the little electro-machine's sensor might "detect" a wall; it might make the little vacuum cleaner do a hundred and eighty and go the other way.
Ballet is Vu and Bill Frisell's tribute to composer/arranger Michael Gibbs, goes a hundred and eighty degrees from the Metheny/Vu density, offering up a spacious and less electric sound, a less studio tweakings music. Vu sounds almost mainstream—not his usual mode—with a clean, pure tone, without his customary electro-blurring; Frisell issues crisp, sharp notes and resonant, metallic chords. Space is a feature. Vu, who normally fits firmly "out there" category leans toward the mainstream here. So do his bassist Luke Bergman and drummer Ted Poor. Frisell sounds undefinable and supremely adventurous, with some of his most potent soloing since his Big Sur (Sony Masterworks, 2013) with the 858 Quintet offering, ripping out a screaming, kick-down-the-walls solo on "And On The Third Day," in other spots doling out thoughtful, intricate, oddball little guitar stories, all of this enmeshed in a superb and often angular accompaniment.
Ballet is a live album, though its sharp focus and exquisite arrangements keep that from being obvious. A terrific nod to the pen of Michael Gibbs.