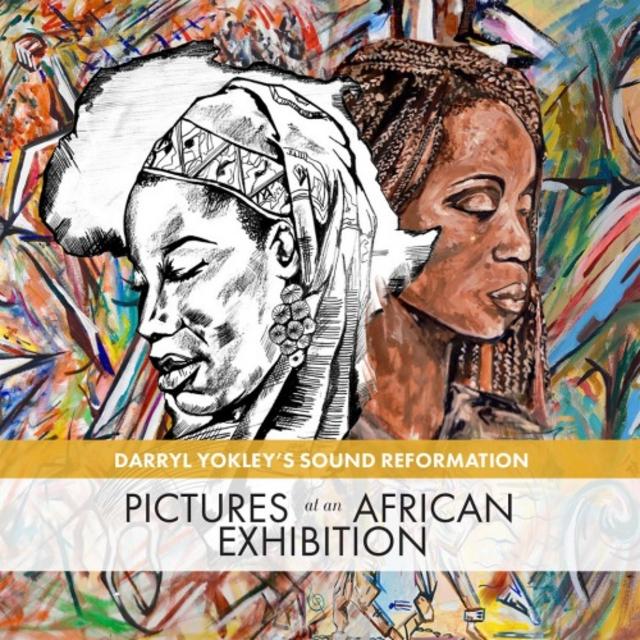 Artist:
Darryl Yokley's Sound Reformation
Album:
Pictures at an African Exhibition
Genre:
Contemporary Jazz
Label:
Truth Revolution Records
Released:
2018
Quality:
FLAC (tracks)
Tracklist:
First Sunrise
Migration
Ubuntu
Stories From The Village Elder
Ominous Nightfall
Hunting Natives
The Birth Of Swing
Echoes of Ancient Sahara
Genocide March
Mines of Diamonds, Crimson, And Gold
Cry, The Beloved Country
Blessings From The Bennu
New Sunrise
DOWNLOAD FROM FILECAT.NET >>>
The music on this album is a sort of a through composed jazz symphony. The opening theme can be heard at various points throughout the piece and it unifies the entire thirteen works. The title pays homage to Modest Moussurgsky's orchestral work, Pictures at an Exhibition, which is a symphonic work inspired by works of art. In Pictures at an Exhibition the music is written after being inspired by artworks, and with my project, the artworks were painted by David Emmanuel Noel after listening to the music. Each piece of music has an original work of art that corresponds to it, the end result being a sort of still-movie with soundtrack. The overall message of this album is one of unity. I wanted to create a work that shows how we as a human family have more in common than our differences would lead us to believe. For each piece I tried to choose experiences or characteristics that we all can relate to. The reason I chose Africa as the subject medium for this project because it is the birthplace of humankind and it unites as a place of origin.