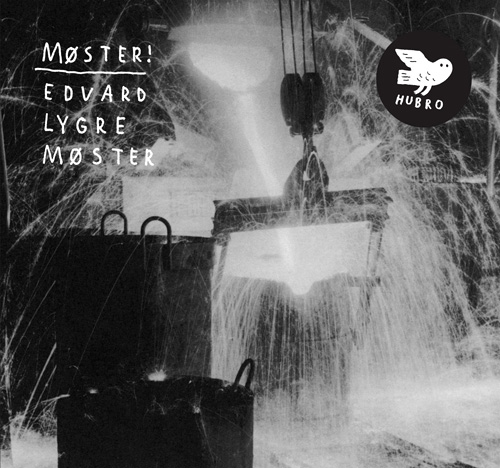 Artist:
Møster!
Album:
Edvard Lygre Møster
Genre:
Avant-Garde Jazz
Label:
Hubro
Released:
2013
Quality:
FLAC (tracks+.cue)
Tracklist:
Plastic Disco (12:10)
Ransom Bird (11:01)
Composition Task #1 (07:00)
The Boat (16:20)
DOWNLOAD FROM FILECAT.NET >>>
Personnel:

Kjetil Møster - tenor and baritone saxophones, electronics

Ståle Storløkken - Fender Rhodes, Moog, electronics
Nikolai Hængsle Eilertsen - electric bass, electronics
Kenneth Kapstad - drums
Saxophonist Kjetil Møster has been one of our very favourite musicians for a long time. In the band Møster he is fronting a dream team of Norwegian musicians: Ståle Storløkken (Supersilent), Nikolai Eilertsen (Elephant 9, Big Bang) and Kenneth Kapstad (Motorpsycho). We are proud to be able to release Edvard Lygre Møster, a powerful live album recorded at the Victoria in Oslo in December 2011.
Kjetil Møster's tenor sax playing in bands such as Ultralyd, Zaussi Five and The Core, and in collaboration with Chick Corea and the Trondheim Jazzorkester, has placed him firmly on the map. He was voted "International Young Jazz Talent" in 2006 by the organisations IJFO and IAJE. The band "Møster" was formed when he was invited to the Kongsberg Jazzfestival in 2010, and marked Kjetil's return to jazz after extensive tours of several years' duration with the electro-rock band Datarock. The group's musical idiom is energetic, rock-inspired and dark, and according to Kjetil his goal with the band is to place the artistic style and intensity of his hero John Coltrane in a modern context. For me, this album is a personal expression of the music I have listened to and what I have been thinking about since I was a child."
Kjetil Møster was given free rein when putting his new band together, and all the musicians he chose have a personal relationship with much of the music of the 1960s and 70s, and are trying to convey these traditions to a new landscape. He describes the group's musicians individually: Keyboard player Ståle Storløkken operates in an exquisite and colourful universe of sound, while at the same time he is an encyclopaedia of prog-rock and has explored early jazz-rock thoroughly. Bassist Nikolai Eilertsen, in addition to being among the few who have kept the warm, deep groove of 1970s funk and soul, is a virtuoso of the highest order, with both an excellent overview of harmony and a sense of freedom in his improvisations. Kenneth Kapstad is an immensely flexible drummer, with exceptional tenacity and technique.
It is not without reason that the band Møster's first album is a live recording. "I think that every band discovers itself on stage, in front of an audience," says Kjetil. "It was at the concert presented on this album that we found our voice as a band, and it was a lucky coincidence that we were able to have it recorded so successfully."