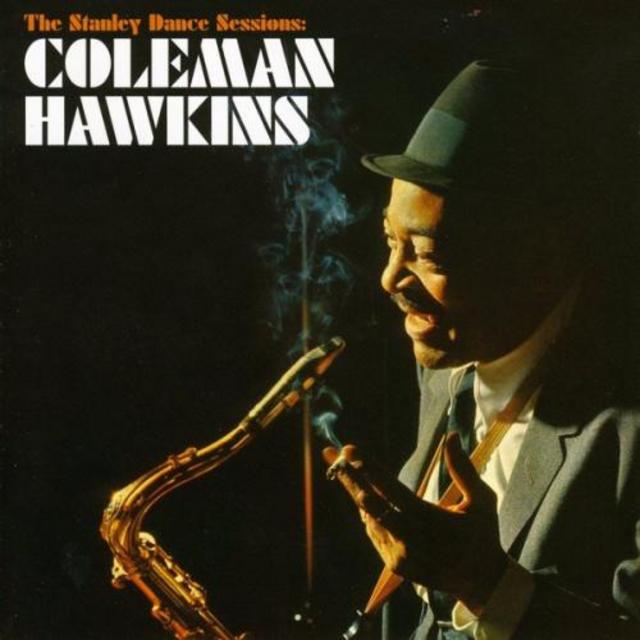 Artist:
Coleman Hawkins
Album:
The Stanley Dance Sessions
Genre:
Swing, Mainstream Jazz
Label:
Lone Hill Jazz
Released:
2005
Quality:
FLAC (tracks+.cue)
Tracklist:
Bird of Prey Blues (11:16)
My One and Only Love (7:24)
Vignette (4:31)
Ooh-Wee, Miss GP! (4:00)
You've Changed (7:42)
Get Set (5:02)
Sunday (5:19)
Hanid (4:50)
Honey Flower (8:42)
Nabob (9:33)
Introduction by Al "Jazzbo" Collins (1:14)
Foolin' Around (1:24)
The Man I Love (7:16)

In February 1958 Stanley Dance oversaw two recording sessions headed up by Coleman Hawkins. By this point in his long and eventful career, Hawkins was still an eminently sophisticated improviser. His tone was gradually beginning to harden and his way of handling the changes could swiftly become downright rambunctious when tempos and occasions called for extroverted exposition. There is, at times, a thrilling gruffness to the Hawkins of the late '50s. During the course of an extended jam like the 11-minute "Bird of Prey," the listener is pleasantly buffeted by Hawkins and trumpeter Buck Clayton and given a chance to recuperate during solos by bassist Ray Brown and pianist Hank Jones. Hawk's legendary ballad artistry is beautifully displayed on "My One and Only Love" and "You've Changed." Here he taps into the gentleness that enabled him, during the early '30s, to become the first truly dignified interpreter of ballads on his instrument. A session Hawk shared with Roy Eldridge has excellent work by bassist George Duvivier. The drummer on both dates was Mickey Sheen. "Honey Flower" and "Nabob" belong among the most laid-back extended romps that Hawkins and Eldridge ever participated in. For dessert, the producers of this reissue have included a segment of a live performance heard at the Phytian Temple in New York on November 7, 1955. Emcee Al "Jazzbo" Collins, after a bit of friendly hyperbole, asks Hawkins to deliver a brief unaccompanied solo ("Foolin' Around"), and a delicious seven-minute rendition of "The Man I Love" supported by Shadow Wilson, Wendell Marshall, and once again, the mighty Hank Jones.
Review by arwulf arwulf