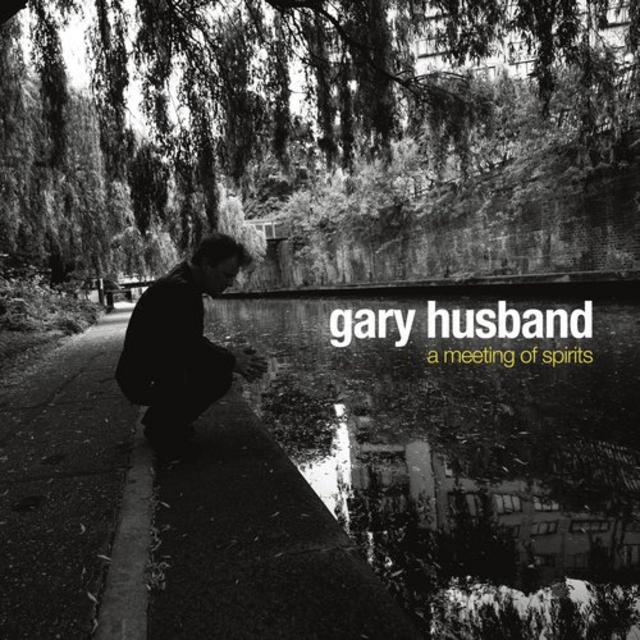 Artist:
Gary Husband
Album:
A Meeting of Spirits
Genre:
Contemporary Jazz, Avant-Garde Jazz
Label:
Edition Records
Released:
2017
Quality:
FLAC (tracks+.cue)
Tracklist:
Spirits Opening (McLaughlin) - 1:04
A Meeting of Spirits (Husband) - 8:41
Vision Is a Naked Sword (McLaughlin) - 1:29
Are You the One? (McLaughlin) - 7:42
Maya Prologue (Husband) - 2:26
The Dance of Maya (McLaughlin) - 3:18
It's Funny (McLaughlin) - 1:23
Lotus Feet Reflections (Husband) - 4:43
Celestial Terrestrial Commuters (McLaughlin) - 4:38
Jazz Jungle (Excerpt) (McLaughlin) - 0:59
Joyful (Husband) - 4:07
Song for My Mother (McLaughlin) - 1:05
Epilogue
Alap (Husband) - 1:34
Lotus Feet (Reprise) (McLaughlin) - 0:38
Earth Bound Hearts (McLaughlin) - 1:42
Development and Closing (Husband) - 1:43
DOWNLOAD FROM FILECAT.NET >>>
Gary Husband has been at the forefront of the international jazz scene for many years. He is that rare breed: a musician equally fluent in expression, and internationally lauded, on two instruments, in this case, drums and keyboard. Even more singular is his ability to bring together the fruits of a career that have included classical training, improvisational versatility and long experience on the pop, rock, funk and blues circuits into a distinctive and influential musical personality.
Gary's latest album, and his first for Edition, A Meeting of Spirits is an innovative re-interpretation of the music of legendary guitarist, bandleader and composer John McLaughlin that in many ways demonstrates the totality of Husband's multifaceted talent. In "...dissecting, reforming and freshly presenting..." the music of the Mahavishnu Orchestra, Husband - a long time collaborator with McLaughlin - pays personal and intimate homage to the iconic guitarist while showcasing his own highly distinctive creativity and personal expression.
And McLaughlin returns the compliment, summing up this beautiful work: "Gary Husband the pianist has long been overshadowed by Gary Husband the drummer. I can personally testify to it. However, here we have a recording which will probably achieve the reverse of what I just wrote. In addition, he has chosen to base this recording primarily on my own compositions. I am honoured. This is a recording that is full of surprises; and the fact that I have difficulty in recognizing one or two of my own compositions is only one of them! But Gary is no ordinary musician: full of invention and surprises, modulations and inversions of melodic, harmonic and rhythmic content abound."
While the album is a tribute to McLaughlin's music, it's no slavish copy. As arranger and composer Michael Gibbs suggests: "I'm not sure that the word interpretations is the right one for these performances - they go so much further - not even close to what the industry calls covers - so individual are they."
Gary's now thirteen-year-long involvement with John McLaughlin (and the band The 4th Dimension) has sat alongside tenures with Billy Cobham (most recently in Cobham's Spectrum 40 band), regular projects with Hamburg's NDR Big Band, further touring or recording commitments with artists such as Lenny White, Didier Lockwood, Joachim Kuhn and Enrico Rava, in addition to activity in the legendary ground-breaking over three-decades-long association he shared with the late Allan Holdsworth. But despite these fruitful encounters, it's with this personal and rewarding project that we are placed directly in touch with just how significantly - as an arranger, composer and multi-instrumentalist - Gary Husband has evolved. Of this - the second of his two "Interpretations Of" piano albums - he says "I'm proudest, to date, of this album ... actually of both these works."