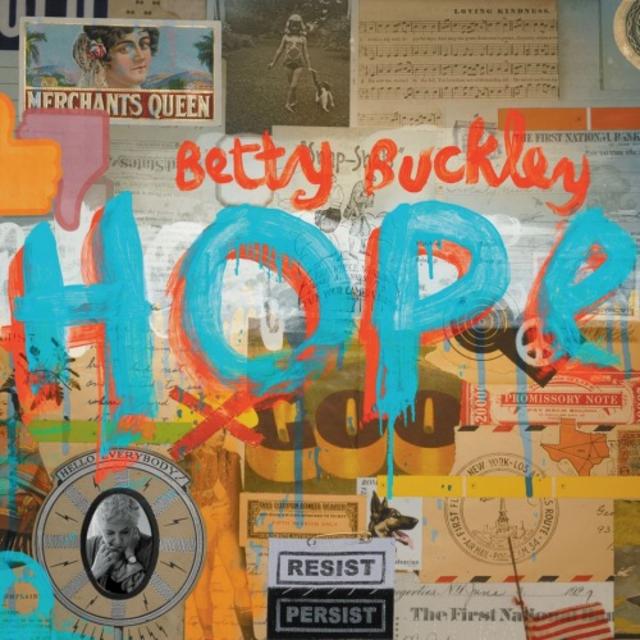 Artist:
Betty Buckley
Album:
Hope
Genre:
Vocal Jazz
Label:
Palmetto Records
Released:
2018
Quality:
FLAC (tracks)
Tracklist:
Ecotopia
Any Major Dude Will Tell You
Falling in Love
Long Ago & Far Away
Intro to Hope
Hope
My Least Favorite Life
Don't Take Me Alive
Little Eyes / Except Goodbye
Every Little Thing
Shades of Scarlett Conquering
Dope Island
I Feel Lucky
Quiet
Gilda's Story
Prisoner in Disguise
Young at Heart
DOWNLOAD FROM FILECAT.NET >>>
Tony Award-winning Broadway legend BETTY BUCKLEY will release her inspiring and emotionally-compelling new live album Hope – a profound mix of Americana, pop, rock and standards – from Palmetto Records in physical, digital and streaming formats on Friday, June 8. Buckley will celebrate the album at Joe's Pub at the Public in New York with an exclusive four-concert engagement from June 5 to 9. Buckley will also offer a Five Day Performance Workshop at New York's T. Schreiber Studio from June 2 to 8. To pre-order the album, purchase tickets for Joe's Pub, and for info on the workshop, please visit
www.BettyBuckley.com
.
The album Hope coincides with her debut as Madame L'Angelle in the AMC television hit "Preacher" – the third season begins June 25 – and rehearsals this summer for her starring role in the first National Tour of the smash Tony-winning revival of Hello, Dolly! These successes follow a remarkable year which included co-starring in M. Night Shyamalan's film Split (the #1 Movie in America and an International Box Office hit) opposite James McAvoy, and a recurring role in the CW hit "Supergirl."
Hope, Buckley's eighteenth album, features her quartet of musicians including the renowned multi-Grammy-nominated Christian Jacob, Buckley's long-term Pianist, Arranger and Music Director; Oz Noy on guitar; Tony Marino on bass; and Dan Rieser on drums.
Buckley commented, "This recording is a collection of songs by some of my favorite composers and songwriters. All were chosen as a response to all that we, as a World Community, have experienced from late 2016 through 2017 until now. I hope this musical journey will allow listeners to experience, feel, dream and, hopefully, inspire you to claim your highest hope for brighter days for our beautiful planet and our united human family."
The Tony Award-winning composer and lyricist Jason Robert Brown – who also contributed three songs to Buckley's previous album, the two-disc Story Songs – provided the album's reflective title song, which serves as a thematic centerpiece to the recording.
Other highlights include two numbers from the seminal jazz-rock fusion group Steely Dan, including the wry "Any Major Dude Will Tell You" and the scintillating rock groove of "Don't Take Me Alive." Several selections originate from Buckley's favorite singer/songwriters. "Falling In Love" is a plaintive ballad by Grammy Award-winner Lisa Loeb, while the noir-inspired deep cut "Shades of Scarlett Conquering" comes from the iconic Joni Mitchell. The joyously rollicking "I Feel Lucky" from Mary Chapin Carpenter bristles with life.
Buckley's childhood friend and collaborator T Bone Burnett provided three compositions from the album, including the haunting "My Least Favorite Life," which he wrote with Rosanne Cash and Lera Lynn for the HBO Series "True Detective." And true to her love of the great standards, the album features two timeless classics, sensitive interpretations of the Jerome Kern and Ira Gershwin gem "Long Ago and Far Away" and "Young At Heart" by Johnny Richards and Carolyn Leigh.