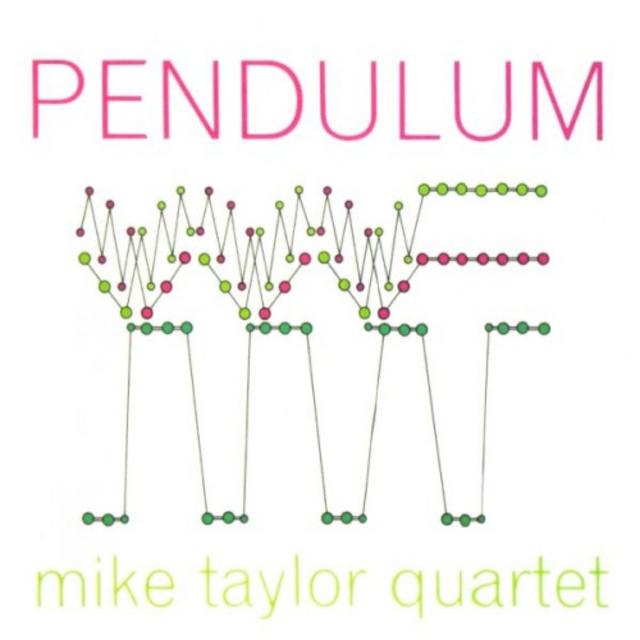 Artist:
Mike Taylor Quartet
Album:
Pendulum
Genre:
Modern Creative
Label:
Sunbeam Records
Released:
2007
Quality:
APE (image+.cue)
Tracklist:
But Not for Me 6:01
Exactly Like You 2:46
A Night in Tunisia 13:55
Pendulum 7:48
To Segovia 5:31
Leeway 6:26
DOWNLOAD FROM FILECAT.NET >>>
Personnel:

Mike Taylor — Piano
Dave Tomlin — Sax (Soprano)
Ron Rubin — Double Bass
Jon Hiseman — Drums
"Perhaps best known for his songwriting contributions to Cream's Wheels of Fire album, but a supremely talented jazz pianist in his own right, Mike Taylor was born in Ealing, West London, and was already a gifted player when he joined the Royal Air Force in the early '50s, playing in several ad hoc bands and determining then that he wanted to become a jazz musician. Taylor spent much of the late '50s in a succession of professional and amateur bands, and it was the early '60s before he branched out to form his own eponymous group, alongside trombonist John Mumford and trumpeters Chris Bateson and Frank Powell. The group earned instant attention; as fascinated by musical theory as he was actually playing, Taylor was forever hatching new musical ideas and notions that he was desperate to try out in Few were at all commercial — many club owners simply refused to rebook the trio once they'd heard the music.
Taylor, however, persevered and, in late summer 1962, he met two players who instinctively understood where he was headed: bassist Jack Bruce and drummer Ginger Baker, members at that time of the ad hoc Don Rendell Jazz Band. John Mumford was also involved; it was he who introduced the pair to Taylor, and soon the Mike Taylor Trio was underway, rehearsing regularly at the leader's grandparents' house. Bruce and Baker would not remain alongside Taylor for long, however. By early 1963, they had teamed up with Graham Bond in a new band, the Organisation, a hardworking outfit that rapidly came to occupy all their waking hours. Taylor, however, did not overly mourn their departure. Aware now of the distinct possibilities that a tight, well-rehearsed, and instinctively spontaneous band could hold (and passing through a handful of intermediate lineups first), Taylor finally replaced the errant pair with the almost equally monumental pairing of bassist Tony Reeves and drummer Jon Hiseman.
Augmented by saxophonist Dave Tomlin, this lineup was signed to Columbia in 1965, and released its debut album, Pendulum, that winter. Produced by Denis Preston, the album is frequently described among the most influential British jazz records ever made. Group Sounds Five, an ensemble particularly impressed by the album, even commissioned Taylor to write further material for them for a forthcoming BBC broadcast. Taylor, of course, immediately started looking toward his own next album, although its gestation was not without problems. The pianist had recently discovered LSD, a drug that came to devour more and more of his time; indeed, Denis Preston later admitted there were times when he doubted Taylor would ever come down sufficiently to start work. Slowly, however, what became the Trio album began to take shape, built around sessions that drew both Group Sounds Five bassist Ron Rubin and a returning Jack Bruce into the fold.
Trio was released in early 1967, to no less astonished a reception as its predecessor. Cream were off and running at this point, and Bruce's involvement only added to the interest that surrounded the release. Taylor, however, had no intention whatsoever of promoting the record, refusing even to be interviewed in case that might delay his return to his LSD-shaded universe. Neither were there any live shows; Taylor's only musical activities, at what should have been his moment of greatest visibility, were a series of jams with an equally untogether Graham Bond. It took the intervention of Ginger Baker to pull Taylor back on track; the pair penned Cream favorites 'Pressed Rat and Warthog,' 'Passing the Time,' and 'Those Were the Days' together, while Taylor also set to work composing 'Horn Gut and Skin Suite,' a piece of music designed for three drummers — Baker, Hiseman, and Phil Seaman. (Baker and Seaman previewed a taste of the suite at England's 1968 National Jazz and Blues Festival.)
Mid-1968 saw Taylor join the New Jazz Orchestra for their album Le Dejeuner sur L'Herbe. He remained unstable, however, and the rumors and legends building up around Taylor were (and remain) legion. Unfortunately, whereas most of those others at least managed to survive in some form or other, Taylor was not to be so lucky. In January 1969, his body was found on the beach at Leigh-on-Sea, on England's North Sea coast. It had been in the water for some two weeks before washing up on the beach. The coroner's court returned an open verdict."