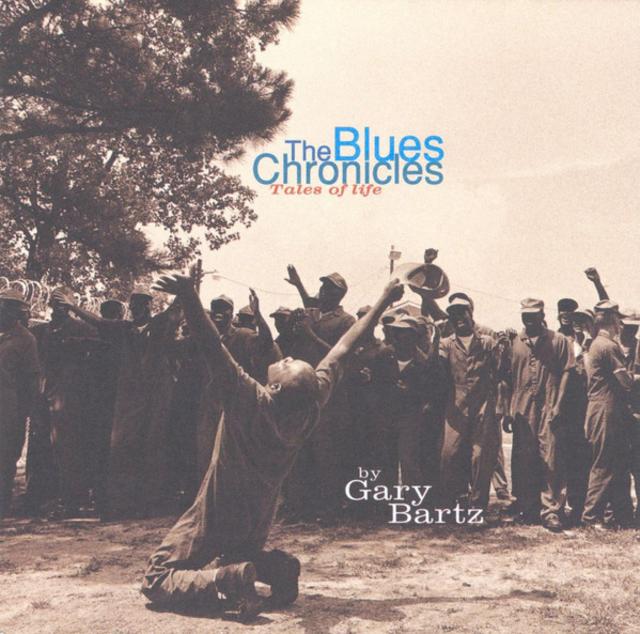 Artist:
Gary Bartz
Album:
The Blues Chronicles (Tales Of Life)
Genre:
Post-Bop
Label:
Atlantic Jazz
Released:
1996
Quality:
APE (image+.cue)
Tracklist:
Come With Me/Hustler's Holler, No. 1 Bartz 4:30
The Five Dollar Theory Bartz 4:22
Makes Me Wanna Moan Bartz 4:27
Miss Otis Regrets Porter 5:31
One Million Blues Bartz 5:46
Hustler's Holler, No. 2 Bartz 1:42
And He Called Himself a Messenger Bartz 5:22
Band in the U.S.A. Bartz 5:51
Hustler's Holler, No. 3 Bartz 1:29
A Looney Tune Bartz 5:00
Lively Up Yourself Marley 5:26
Gangsta Jazz Bartz 6:52
Passage, Pt. 1 Bartz 3:07
The Song of Loving-Kindness Bartz 6:49
Hustler's Holler (Song of the Street) Bartz 2:10
DOWNLOAD FROM FILECAT.NET >>>
A decent, sometimes quite excellent, album of (mostly) Bartz tunes. The record suffers only from the saxophonist's occasionally too-pronounced debt to John Coltrane, especially in the sustained modal passages, yet Bartz is nonetheless an exciting and expressive player. His compositions are varied and imaginative, and his rhythm section is fabulous; pianist George Colligan is an in-the-pocket blues player of the first magnitude, and drummer Greg Bandy is swinging, exciting, and tasteful. Bassist James King is a fine supporting player, and trumpeter Tom Williams -- despite owing more than a little to Bartz' most prominent former employer -- fills out the ensemble passages nicely. Although there's plenty here that's overly-familiar, the obvious commitment of the artists effectively mitigates the sporadic cliché.