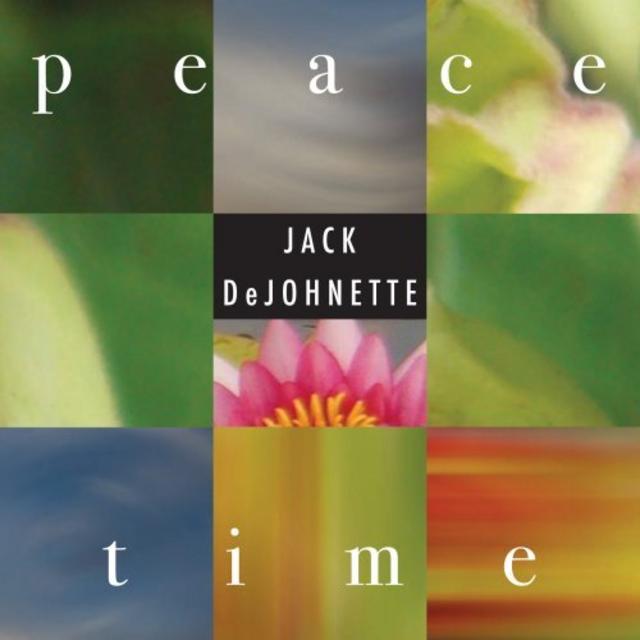 Artist:
Jack DeJohnette
Album:
Peace Time
Genre:
Post-Bop, Fusion
Label:
Kindred Rhythm Music
Released:
2007
Quality:
FLAC (tracks+.cue)
Tracklist:
Peace Time
DOWNLOAD FROM FILECAT.NET >>>
Jack DeJohnette's follow-up recording to Music in the Key of Om is a similarly meditative effort where he plays all the instruments, assumedly overdubbed, creating a wash of ambient ritual sound texts in a single continuous piece running over 60 minutes. His powerful kit drumming is edited as hands on skins, steadily paced cymbal pulses, tabla drum, and electronic percussion sounds. The composition is consistently in the mezzo piano range, as synth flute takes the lead improvised melody lines over subtle loops, seascapes, and maritime sounds, with steadily paced acoustic piano inserts. The effect is less obvious under lower volumes -- you have to take the volume up to appreciate the layering and nuances. The music flows like the river, whether it is the Amazon, Nile, or Ganges. A melding of East Indian and Native American sounds is quite distinct, as are the many colors from a cloudy sky church hundreds of visible feet above, resonating waves of this inner peace. Though the textures are consistent and reverent, they remain unhurried, although a swelling sound or Jew's harp creeps in. DeJohnette's vocal waves are at once Tibetan monk-like, Inuit Alaskan, and Tuvan throat singing. DeJohnette has been fond of synthesizers for quite a while, and although he is playing the Korg Triton keyboards, it sounds similar to the old Fairlight synthesizer of the '70s and '80s. For DeJohnette, the path down this style of music began many years ago when he collaborated with trumpeter Lester Bowie for the music of the film soundtrack Zebra. Now he has come full circle, mixing African sounds on the cusp of atmospheric harmony. Certainly a prayer for tranquility and an end to strife, this music will no doubt be dubbed new age, but that era is past in this new millennium, as this music is too involved to tack on a lifeless moniker. Yes, some who are much less spiritually inclined will likely find this not as exciting or kinetic. War is exciting to some, but not in a good way. This music demonstrates a fascinating aspect of DeJohnette's musical life, liberating for him for sure, and a statement that is meaningful. Be patient; breathe deeply of clean air, and drink of this truly reflective listening experience that deserves its own audience.