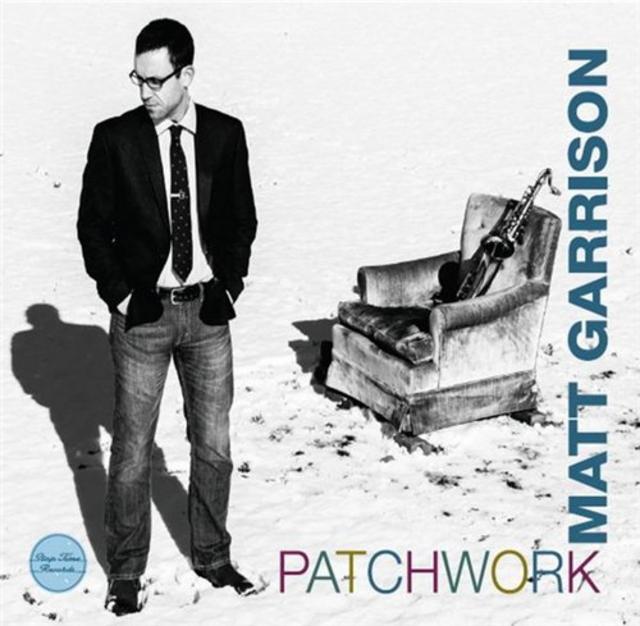 Artist:
Matt Garrison
Album:
Patchwork
Genre:
Swing, Vocal Jazz
Label:
Stop Time Records
Released:
2014
Quality:
FLAC (tracks+.cue)
Tracklist:
How Can I Be Sure?
Steppin' Up (and Steppin' Around)
Vincent
When Eyes Meet
Ceora
Fall For Me
Lonesome Tears
Open To Your Advances
First Flight
DOWNLOAD FROM FILECAT.NET >>>
Instead of simply homing in on one specific musical coordinate, saxophonist Matt Garrison decided to widen his focus and hit a few different targets with his third album. The aptly-titled Patchwork finds him looking toward "initial musical influence, educational influences, and current outcomes." It's a collection of Garrison's personalized yesterday-meets-today musical scenarios.
It's hard to know whether Patchwork should be defined as a vocal record with strong instrumental appeal or an instrumental album with a vocalist out front on the majority of the material; in all truth, it's better not to define it at all. Garrison simply delivers a balanced program of originals and covers that highlights his wide-ranging interests, arranging and composing skills, and saxophone work. He shares the spotlight on most of the material with vocalist Melissa Morgan, who's in fine form throughout, and a good number of his musician friends.
The program moves in surprising directions, as Garrison tips his cap to such unlikely house mates as über-hip singer-songwriter Beck ("Lonesome Tears") and trumpeter Lee Morgan ("Ceora"), but it all works for one simple reason: Garrison's eclecticism is matched by his ability to weave disparate elements together. Garrison addresses a balance between dark and light on "How Can I Be Sure?," tackles Don McLean's "Vincent" in loyal-yet-revitalized fashion, and delivers a wind-textured "Ceora." Melissa Morgan sits out on occasion, as on the cheery and solo-filled "Steppin' Up (And Steppin' Around") and the easy-waltzing "Open To Your Advances," but she's the focal point on much of this material. Garrison proves to be a monster player, whether cooking on soprano ("How Can I Be Sure?") or oozing soul on tenor ("When Eyes Meet"), but he's not an attention hog; plenty of other players, from pianist Nial Djuliarso to trumpeter Bruce Harris, get a chance to shine on the enjoyable Patchwork.
by Dan Bilawsky