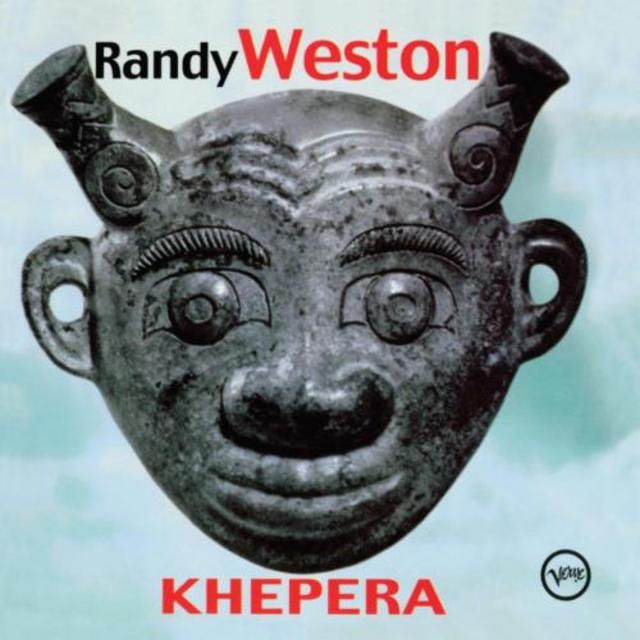 Artist:
Randy Weston
Album:
Khepera
Genre:
Post-Bop, African Jazz
Label:
Verve Records
Released:
1998
Quality:
FLAC (tracks+.cue)
Tracklist:
Creation (Weston) - 3:58
Anu Anu (Weston) - 8:32
The Shrine (Weston) - 11:52
The Shang (Weston-Xiao Fen) - 7:55
Prayer Blues (Weston) - 6:25
Boram Xam Xam (Weston) - 4:24
Portrait of Cheikh Anta Diop (Weston) - 8:59
Niger Mambo (Benson) - 6:34
Mystery of Love (Warren) - 9:39
DOWNLOAD FROM FILECAT.NET >>>
Personnel:

Randy Weston - piano
Alex Blake - bass
Neil Clarke - congas, djembe, percussion, gong, shekere
Talib Kibwe - flute, alto saxophone
Benny Powell - trombone
Victor Lewis - drums
Pharoah Sanders - tenor saxophone, soprano saxophone
Chief Bey - ashiko-drums, vocals
Min Xiao Fen - pipa, gong (#7,9)
Melba Liston - arranger
The team of Randy Weston, composer/pianist, and Melba Liston, arranger, returns triumphantly to the territory carved out by The Spirits of Our Ancestors -- only not at quite such length (just one CD) and with a new thrust, exploring ancient connections between African and Chinese cultures. The CD opens with a mighty building crash of percussion and continues in a kind of freeform depiction of creation, with Pharaoh Sanders -- in thrilling form throughout much of the album -- honking and evoking ancient spirits. A tragic grandeur sets in, the Chinese elements are evoked, and then midway through the record, the concept loses its train of thought; the rest of the album becomes a series of disconnected pieces (the theme of "Niger Mambo" threatens to break into "Puttin' On the Ritz" at any moment). The Chinese aspects of the music, signaled by the use of Min Xiao Fen's pipa (a Chinese lute) on a couple of tracks, are heavily outweighed by the thundering African percussion, so the ramifications of such a fusion aren't explored too thoroughly. However, Weston's impressions are almost always compelling anyway, with lots of mesmerizing vamps and passages that sometimes evoke John Coltrane's feelers into African music on Kulu Se Mama. Liston only has three wind voices to work with this time -- Sanders, Benny Powell on trombone and Talib Kibawe on reeds -- and she makes subtle use of them. This is, in any case, a powerful, even visionary piece of work for any musician, let alone one in his early 70s.
Review by Richard S. Ginell