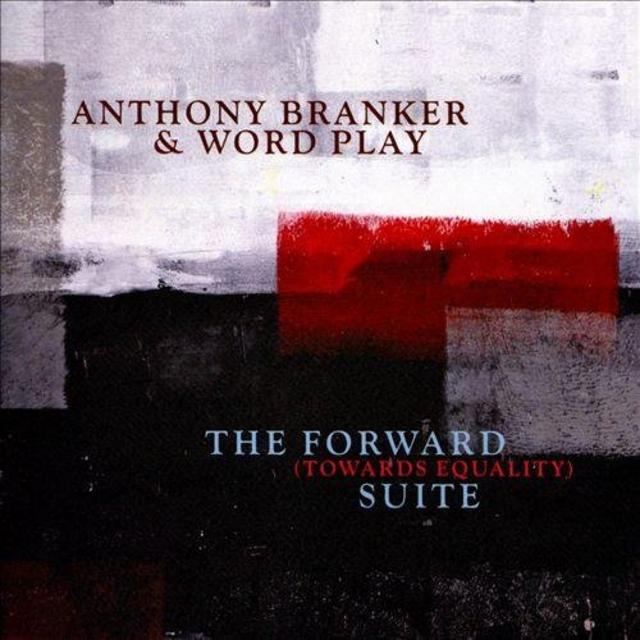 Artist:
Anthony Branker & Word Play
Album:
The Forward (Towards Equality) Suite
Genre:
Contemporary Jazz, Post-Bop
Label:
Origin Records
Released:
2014
Quality:
FLAC (tracks)
Tracklist:
Preamble
Forward
Forgotten Peoples
Equality
We, The People (Part 1)
If We Must Die
Our Dreams
We, The People (Part 2)
Speak to Your Silence (Our Voices Matter)
Slave States
We, The People (Part 3)
Hope
DOWNLOAD FROM FILECAT.NET >>>
Personnel:

David Binney - alto saxophone
Ralph Bowen - tenor & soprano saxophones, flute
Conrad Herwig - trombone
Jim Ridl - piano & fender Rhodes
Kenny Davis - acoustic & electric bass
Donald Edwards - drums
Renato Thoms - congas
Alison Crockett - vocals (5, 7) & spoken word (1, 6)
Anthony Branker - composer & musical director
Anthony Branker has released an album on the Origin label every year since 2009, honing a hybrid of freewheeling postbop and social commentary, abetted by judicious dollops of funk, fusion, spoken word, clave and polyrhythmic percussion. That's a heady stew, but the effect is not jumbled, as composer-director Branker often incorporates these elements in broad, bold strokes, like a muralist. He has yet to make a bad record, and Forward, a 12-song suite, feels like his best, most assured work to date.
Branker is an academic—founder/director of the program in jazz studies at Princeton—and thus can better afford to engage in agitprop, always dicey terrain for a musician. In isolation, the opening "Preamble" is liberal cant, and having urban fifth graders wishing for personal safety and an end to poverty, hunger and pollution on "Our Dreams" is choice bait for cynics. But "Preamble" properly sets the table for the tenor of the other tracks, and "Our Dreams" pivots from the kids to a scintillating three-minute exchange between vocalist Alison Crockett, saxophonists Ralph Bowen and David Binney and drummer Donald Edwards. Crocket also shines on a talk-sung rendition of "If We Must Die" by Harlem Renaissance poet Claude McKay, with pianist Jim Ridl switching to Fender Rhodes and Kenny Davis bumping the electric bass.
Davis, Bowen and Ridl are longtime Branker cohorts intimate with his hybrid. But the addition of crackerjack stylists like Binney, trombonist Conrad Herwig and especially Crockett provides depth and intensity, making the music at once more cerebral and explosive. You don't have to agree with Branker's worldview to revel in the kinetic horn play, or the perfectly timed entrances of conguero Renato Thoms. Lacking world peace, we'll take this multifaceted jazz interplay with some edge and bite.
by Britt Robson