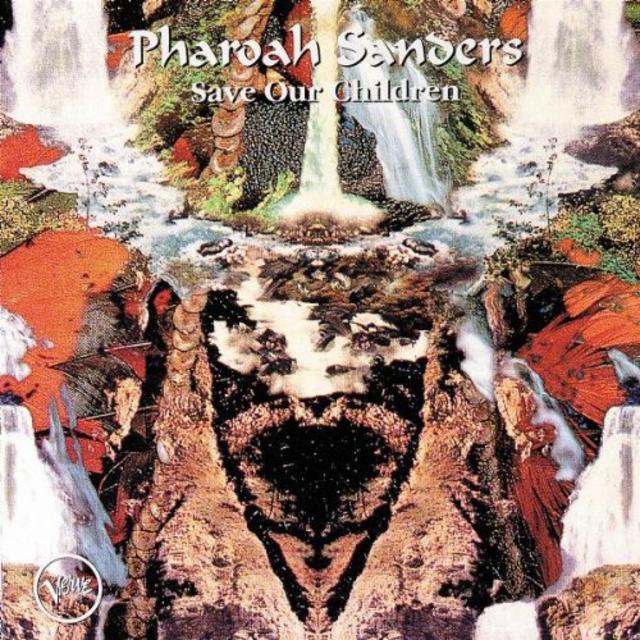 Artist:
Pharoah Sanders
Album:
Save Our Children
Genre:
World Fusion, Ethnic Jazz
Label:
Verve
Released:
1998
Quality:
FLAC (tracks+.cue)
Tracklist:
Save Our Children (Sanders, Oyewole, Mboup) - 7:51
Midnight In Berkeley Square (Sherwin, Maschwitz) - 9:17
Jewels Of Love (Sanders) - 14:00
Kazuko (Sanders) - 10:15
The Ancient Sounds (Sanders) - 10:51
Far-Off Sand (Hussain, Sanders) - 9:09
DOWNLOAD FROM FILECAT.NET >>>
Back with Bill Laswell after their ecstatically successful pan-African collaboration Message From Home, Sanders tries to capture that lightning again but this time, the ambience is mellower, the spirituality less fierce. Though the African percussive element is still present, it now takes a back seat to subtle layered electronics and influences from India and the Middle East, and the huge, passionate Pharoah sound of old is mostly toned-down and recessed, sometimes squeezed into a double-reeded instrument. The 14-minute "My Jewels of Love" captures the ethereal Sanders particularly well, his cool soprano rising over tablas, harmonium and electric piano as Laswell's production imperceptibly changes the scenery over time. On "The Ancient Song," there are some ghostly fascimiles of the exciting Pharoah of not very long ago, and Sanders attains some gentle spiritual fervor over the subtly layered electronics of "Kazuko." Then there is the anomaly of "Midnight In Berkeley Square," which is "A Nightingale Sang In Berkeley Square" done pretty straight, with Pharoah playing sweet and almost sentimental tenor, until the dream world of pop standards slowly dissolves at the close. This record has a sleek, absorbing sound of its own, but that's mostly Laswell's triumph.
Review by Richard S. Ginell