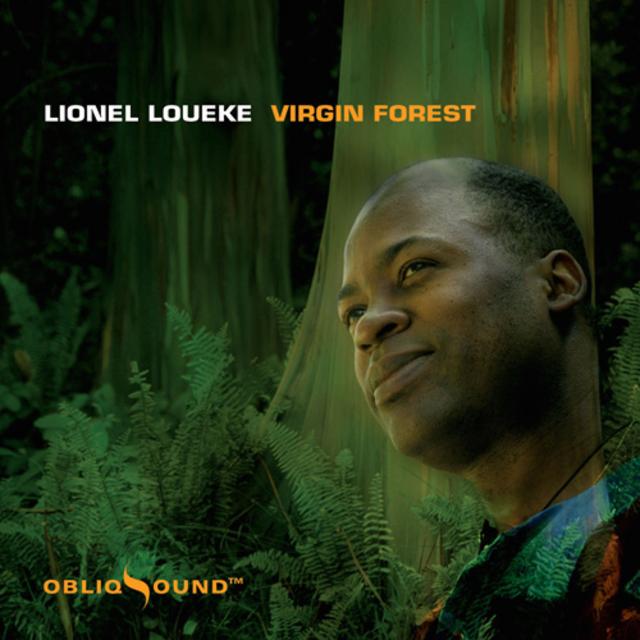 Artist:
Lionel Loueke
Album:
Virgin Forest
Genre:
World Fusion / African Jazz
Label:
ObliqSound
Released:
2006
Quality:
FLAC (tracks+.cue)
Tracklist:
Prelude to Rossignol (00:51)
Rossignol (05:23)
Prelude to Vivi (00:44)
Vivi (05:11)
Kponnon Kpètè (02:40)
Postlude to Kponnon Kpètè (03:10)
Prelude to Abominwé (00:52)
Abominwé (04:05)
Le Réveil des Agneaux (04:33)
Danse des Animaux (01:56)
Prelude to Madjigua (01:40)
Madjigua (06:32)
Dispute des Loups (01:05)
Benny's Tune (04:51)
Moesha I (05:13)
La Poursuite du Lion (03:08)
Prelude to Virgin Forest (01:12)
Virgin forest (06:22)
DOWNLOAD FROM FILECAT.NET >>>
Lionel Loueke's West African roots are displayed fully on this recording with his regular mates Ferenc Nemeth (drums/percussion) and Massimo Biolcati (bass). Featured artists on several tracks are percussionist Cyro Baptista and vocalist Gretchen Parlato, the alluring singer's bossa-tinged, soaring, or bird-like sounds a perfect complement for Loueke's understated throat work. Pay attention to Parlato in the future; she's a special artist. Of the selections, six are coupled with short ritual vocal/percussion preludes (one postlude) that segue into the main compositions. Of these pieces, one is quite reminiscent of sweet Brazilian master troubadour Milton Nascimento, another in 6/8 (a favored rhythm of Loueke) is centered in modal minimalism, another is a highlife tune, and a fourth has Loueke's late-night guitar sounding more like a kora, while a trio number "Benny's Tune" is the closest to mainstream jazz, and quite reminiscent of Kenny Burrell's sparse sound. A virtuoso musician, Loueke displays harmonics on the perky two-minute "Danse des Animaux," uses melodica on the shortie "Dispute des Loupes," and showcases the harmonica of Gregoire Maret for the ballad "Moesha I." There are stand-alone pieces with acoustic pianist Herbie Hancock, with whom Loueke had been working with at this time. The no-time wafting beauty in unison with Hancock on "Le Reveil des Agneaux" and the more demonstrative, forcefully counterpointed "La Porsuite du Lion" display the most improvisation. The closing title track uses choppy rhythms and electric wah-wah guitar to contrast Parlato's warbling, an atypically arresting finish. One suspects Loueke and friends are merely scratching the surface, with hopes that he will not be swayed by more commercial considerations, following this diverse worldly path he has chosen while broadening its swath and depth.
by Michael G. Nastos