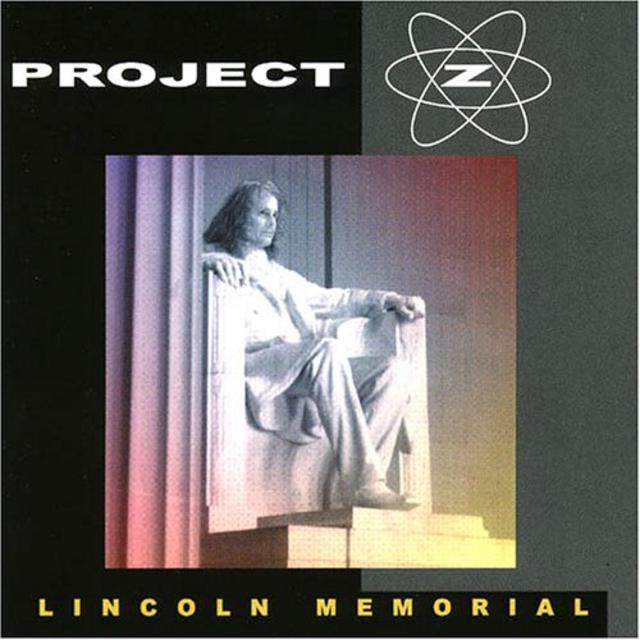 Artist:
Project Z
Album:
Lincoln Memorial
Genre:
Fusion, Jazz-Rock, Experimental
Label:
Abstract Logix
Released:
2005
Quality:
FLAC (tracks+.cue)
Tracklist:
Departure
Miso Soup
Stale Salt Lugs
Freener Frolic
You Do
Sister Barbie
Slaif
Sad Sack
'Ol Bugaboo
Zamb Fear
Microburst
Lincoln Memorial
Arrival
DOWNLOAD FROM FILECAT.NET >>>
Personnel:

Jimmy Herring: guitar;
Ricky Keller: bass;
Jeff Sipe: drums;
Jason Crosby: keyboards;
Greg Osby: saxophone.
2005 Release. A groundbreaking musical project, as the music is as amazing and as daring it can be. A record of spontaneous improvization and brilliant performance from all the members of this outfit.
As a followup to its auspicious, self-titled debut from 2000, Project Z unleashes with wreckless abandon on a program of purely spontaneous music that is as daring as it is dazzling. Recorded live at Zac studios in Atlanta, Lincoln Memorial is audacious and strictly in-the-moment, full of virtuosic turns from all the participants in this musical free-for-all, with allusions to electric Miles Davis, Ornette Coleman, Albert Ayler, Allan Holdsworth and Col. Bruce Hampton along the way. Joining the core group of guitarist Jimmy Herring, bassist Ricky Keller and drummer Jeff Sipe in this adventurous, no-holds-barred outing are keyboardist Jason Crosby and acclaimed Blue Note recording artist and producer Greg Osby. The crescendos are orgasmic, the collective improv telepathic. Music this subversive never sounded so good.
Bill Milkowski