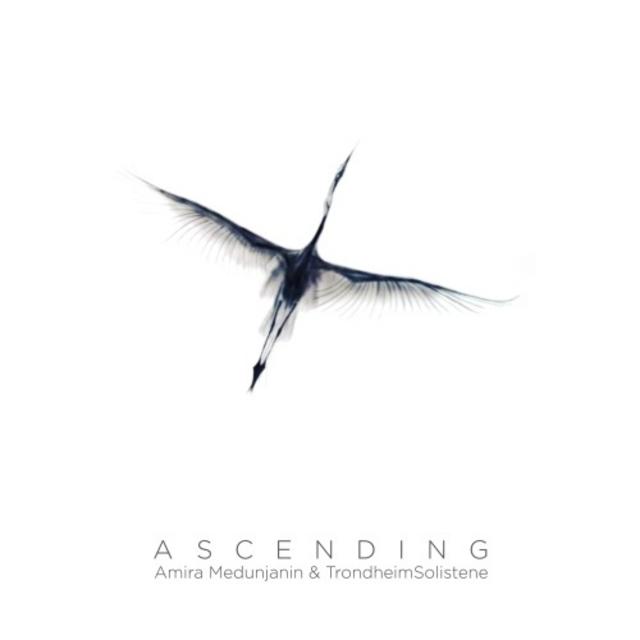 Artist:
Amira Medunjanin & TrondheimSolistene
Album:
Ascending
Genre:
Ethnic Jazz, Sevdah
Label:
Croatia Records
Released:
2018
Quality:
FLAC (tracks+.cue)
Tracklist:
Gde Si Duso, Gde Si Rano
Sve Pticice Zapevale
Oj Meglica
Snijeg Pade Na Behar Na Voce
Si Zaljubiv Edno Momce
Moj Dilbere
Ja Izlezi Gjurgjo
Sto Te Nema
Ajde Jano Kolo Da Igramo
Tiho Noci Moje Zlato Spava
Nestaces Iz Mog Zivota
DOWNLOAD FROM FILECAT.NET >>>
Personnel:

Amira Medunjanin - vocals
TrondheimSolistene - chamber orchestra
Bojan Z. - piano, percussions, arrangements
Ante Gelo - guitar, arrangements
Boško Jović - guitar
Nikola Stajić - guitar
Zvonimir Šestak - double bass
Over the years, Amira had an opportunity to collaborate with classical orchestras from Croatia (Dubrovnik Symphony Orchestra, Zagreb Soloists and Zagreb Philharmonic Orchestra). The whole idea was to place traditional music in a new context and in this case for Amira this approach was a kind of experiment. The arrangements were made just to fit for the one-time concerts with the aforementioned orchestras. While, the concept, devised three years ago, was to record an album (songs from Balkans) with a chamber orchestra, in order to highlight the beauty of music and perhaps attract some new listeners. Amira is still pursuing the same goal since the beginning, which is promotion of cultural and musical heritage of Bosnia Herzegovina and wider region.
The story with the TrondheimSolistene / Trondheim Soloists started few days before the Amira's solo concert in Trondheim in December 2017. The organizer conveyed the request from Soloists to perform one song together at the concert. "Of course, without much thought, I was happy to play with them and with the great help of Ante Gelo, who made all strings arrangements for that occasion, we organized a rehearsal on the day of the concert.
And, we did not play just one song together that night. It was a full-length concert with twelve soloists on the stage. Everything was absolutely perfect and without exaggeration, and it was one of the best concerts ever. Few days later, I have suggested that we should record an album together. And that is how the whole thing started. "
The concept of "Ascending" was divided in three segments (past, present and future). Namely, there is a selection of songs published on previous albums, but this time with new arrangements. Secondly, songs that were never recorded before, but Amira performed them only on concerts. And, at the end, there are four new songs that she never played, nor recorded before.
Recorded in "Ora" music studio in Trondheim and Abbey Road studios in London, offered Amira the opportunity to work with such exquisite ensemble as TrondheimSolistene, as well as continuing to work with the brilliant artists and long-time friends Bojan Zulfikarpašić, Ante Gelo, Boško Jović, Zvonimir Šestak and Nikola Stajić.
TrondheimSolistene / Trondheim Soloists has established itself as one of Norway's leading chamber orchestras, winning international renown with a sound so distinctive in its Nordic clarity and openness. Featured on more than 50 albums, the string ensemble has been recognized with ten Grammy nominations and three Norwegian Spellemann Priser.
The last (bonus) song "Nestaćeš iz mog Života" was recorded with Bojan Zulfikarpašić on January 10, 2018 in Abbey Road studio in London. "I've always wanted to record this song. Primarily, this song has a unique power and I thought that this song should only be recorded there. I'm still under the impression, and if I get the chance, I would like to come back and record a few more songs. The place is really magical."
by Ron Kadish