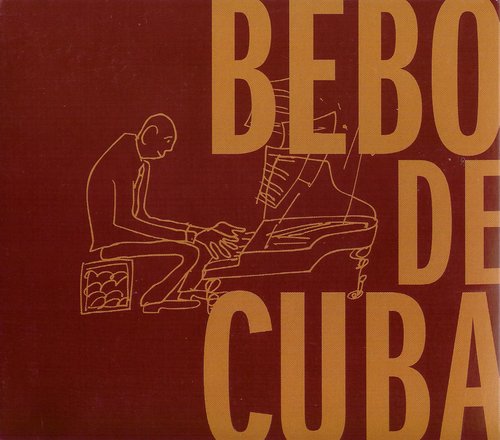 Artist:
Bebo Valdes
Album:
Bebo de Cuba
Genre:
Afro-Cuban Jazz, Latin Jazz
Label:
Calle 54 Records
Released:
2004
Quality:
FLAC (tracks+.cue)
Tracklist:
CD 1 - Suite Cubana:

Ar Ni Froken Pehrson? (Intro) (0:30)
Cachao, creador del Mambo (7:44)
Devocion (4:02)
El son de Cecilio (7:13)
Ecuacion (11:38)
Copla No.4 (5:32)
Nocturno en batanga (9:16)
Ar Ni Froken Pehrson? (Comparsa) (1:38)
CD 2 - El solar de Bebo:

El solar de Bebo (6:55)
Kabul y Lorenzo (8:23)
A Mayra (5:01)
El Quitrin (Haciendo Patria) (4:29)
La Mula (7:06)
Iballah (5:04)
Rose Marie (5:20)
De baracutey (7:06)
Miriam (6:15)
El guajeo de Rickard (5:14)
DOWNLOAD FROM FILECAT.NET >>>
This landmark set superbly documents the wide ranging talents of one of Cuba's greatest artists—expatriate pianist/composer/arranger Bebo Valdés—in the company of an impressive cast of New York's finest Latin jazz instrumentalists. The first disc, Suite Cubana, features the pianist, father of the more famous Chucho Valdés, leading an all-star big band through a collection of original compositions that revisit the classic sound of the golden age of Cuban music in a variety of infectious rhythms (mambo, bembé, son, guaracha, guajira, montuno, batanga, and comparsa) laid down by Valdés, Edgardo Miranda, John Benitez, Dafnis Prieto, Milton Cardona, Joe Gonzalez, and Rickard Valdés.
The melodies are memorable and the arrangements smooth and sophisticated. While there is a judicious amount of space allotted for the impressive soloists, including Paquito D'Rivera, Bobby Porcelli, Mario Rivera, Bobby Franceschini, and Pablo Calogero (saxophones); Diego Urcola, Ray Vega, and Mike Mossman (trumpets); and Papo Vazquéz, Luis Bonilla, and Juan Pablo Torres (trombones), the cohesive sound of the band is what makes the music such a great pleasure to hear.
The set's second disc, El Solar de Bebo, is an old-fashioned descarga (jam session) recalling the date Valdés led for producer Norman Granz in Cuba in 1952. The pianist is again joined by Miranda, Cardona, and Joe Gonzalez—this time with bassist Andy Gonzalez, drummer Steve Berrios, and timbalero Jimmy Delgado filling out the rhythm section. D'Rivera (on alto, soprano, and clarinet), Torres and Urcola are plucked from their respective horn sections, reuniting the front line from Bebo Rides Again.
The spotlight here is on the soloists (including Valdés the pianist) and the imposing percussion section, but the leader's compositions also shine, particularly the three beautiful ballads "Rose Marie, "A Mayra, and "Miriam, written for his wife and two daughters. The other selections swing tastily, including the guaguancó title track, the danza "El Quitr'on, and the descargas "Kabul and Lorenzo, "La Mula, "Da Baracutey, and "El Guajeo de Rickard, the latter dedicated to the leader's timbalero son, who appears on the track.
Review by Russ Musto