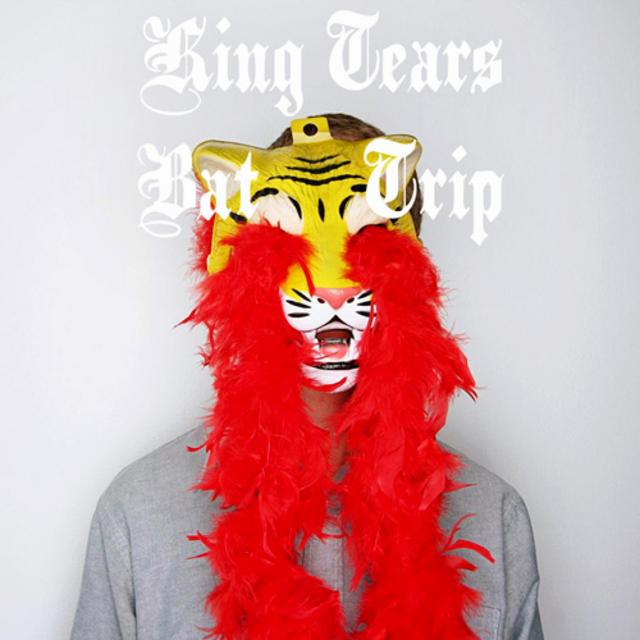 Artist:
King Tears Bat Trip
Album:
King Tears Bat Trip
Genre:
Avant-Garde Jazz / Free Jazz
Label:
Table & Chairs
Released:
2012
Quality:
FLAC (tracks)
Tracklist:
Stolen Police Car (18:37)
Elevenogram (18:02)
DOWNLOAD FROM FILECAT.NET >>>
Personnel:

Neil Welch - tenor saxophone, percussion
Luke Bergman - guitar, percussion
Brandon Lucia - chango, percussion (track 2)
Thomas Campbell - drums
Kristian Garrard - drums
Chris Icasiano - drums
Evan Woodle - drums
A favorite among the emerging bands of the Northwest DIY scene, King Tears Bat Trip is the vision of Seattle bassist, guitarist, and composer Luke Bergman. Performed in two massive compositions, KTBT's self-titled debut album is a torrent of sound from the get-go, featuring Thomas Campbell, Kristian Garrard, Chris Icasiano, and Evan Woodle on drums; Neil Welch on distortion-heavy tenor saxophone; Luke Bergman on de-tuned noise guitar; and Brandon Lucia on the Chango, a computer-generated sound interface created by Lucia himself in April 2011.
KTBT can be a ferocious, power-violent beast, but their catchy song forms and hypnotizing beats make this music extremely approachable. The folksy melodies seem as much like Haitian Vodou music as they do an Albert Ayler spirit song. Barking saxophone improvisations shout over Bergman's washed-out, metallic guitar lines, and twangy, rolling percussion instruments sound in the radius. The band's tightly-woven rhythmic patterns and careful control of pacing sound both raw and fully assured. King Tears Bat Trip was recorded in unedited, live studio takes, retaining all the energy of their adrenaline-inducing shows.