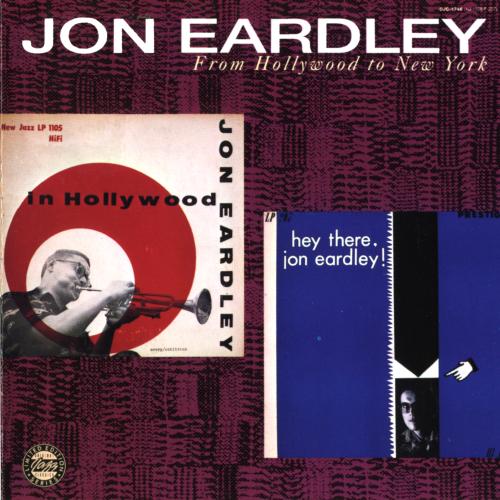 Artist:
Jon Eardley
Album:
From Hollywood to New York
Genre:
Bop, Cool
Label:
Prestige New Jazz/OJC
Released:
1955/1990
Quality:
APE (image+.cue)
Tracklist:
Late Leader (Eardley) - 4:57
Indian Spring (Eardley) - 5:25
Black (Eardley) - 4:05
Gloss (Eardley) - 4:36
Hey There (Adler-Ross) - 5:50
Demanton (Eardley) - 4:35
Sid's Delight (Dameron) - 4:17
If You Could See Me Now (Dameron-Sigman) - 6:23

Trumpeter Jon Eardley's first two sessions as a leader (he would only lead two others during the next 20 years) are combined on this reissue CD. A fine boppish player who mostly stuck to the middle register of his horn, Eardley would soon be joining Gerry Mulligan's group. He is heard on four selections heading a quartet with pianist Pete Jolly (who was just starting his career), bassist Red Mitchell, and drummer Larry Bunker, and on four other numbers with tenor saxophonist J.R. Monterose, pianist George Syran, bassist Teddy Kotick, and drummer Nick Stabulas. The music (five originals and three standards) is essentially cool-toned bop and was quite modern for the period.
Review by Scott Yanow