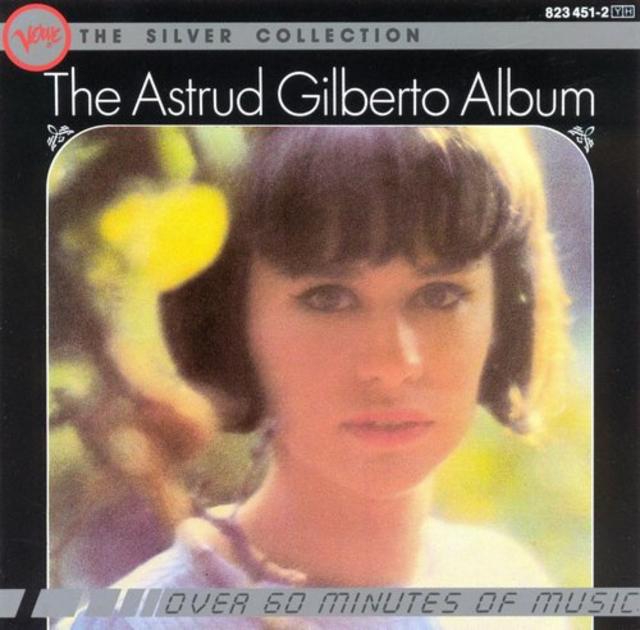 Artist:
Astrud Gilberto
Album:
The Silver Collection
Genre:
Latin Jazz, Bossa Nova
Label:
Verve
Released:
1991
Quality:
FLAC (tracks+.cue)
Tracklist:
Once I Loved (2:16)
Agua de beber (2:20)
Meditation (2:43)
And Roses and Roses (2:37)
O morro (Nao tem vez) (2:59)
How Insensitive (2:50)
Dindi (2:45)
Photograph (2:12)
Dreamer (2:04)
So finha de ser com voce (2:22)
All That's Left Is to Say Goodbye (3:14)
The Shadow of Your Smile (2:33)
Aruanda (2:29)
Manha de carnaval (2:00)
Fly Me to the Moon (2:22)
The Gentle Rain (2:27)
Non-Stop to Brazil (2:29)
O ganso (2:11)
Who Can I Turn To? (When Nobody Needs Me) (2:11)
Day by Day (2:06)
Tristeza (2:26)
Funny World (2:28)
So Nice (Summer Samba) (2:40)
Let Go (Canto de Ossanho) (3:06)
Berimbou (2:23)
DOWNLOAD FROM FILECAT.NET >>>
Astrud Gilberto has never been properly anthologized by Verve Records; although they've released a number of compilations over the years, none of them have been definitive, and most of them have been rather skimpy. 1987's The Silver Collection, originally released only in Europe but later imported to North America, is an idiosyncratic selection. It omits "The Girl From Ipanema," her biggest hit, includes all 11 tracks from her 1965 release The Astrud Gilberto Album, and adds on a selection of singles and album tracks recorded from 1965 to 1970 with no particular logic. All that said, however, it's still one of the best compilations available of this idiosyncratic but brilliant singer's '60s material. Jazz purists turn up their noses at Gilberto, correctly pointing out her near total lack of technical ability. However, the Brazilian songbird's appealingly plain voice, with its deliberately wobbly pitch (the "desafinado" style celebrated in Antonio Carlos Jobim's song of that title), total lack of vibrato, and deadpan phrasing, is a delight for those attuned to its charms. (It's likely that many indie pop singers of the '90s, male and female both, were at least indirectly influenced by Gilberto's vocal style, which, in retrospect, seems absolutely revolutionary.) A fine mix of classics and obscurities focusing on her Portuguese language material, The Silver Collection is an excellent starting point for the Gilberto novice, despite the lack of her signature song and the absence of liner notes. One listen to a song like "Summer Samba (So Nice)," arguably the dreamiest pop hit of the '60s, makes plain Gilberto's lasting importance.
Review by Stewart Mason