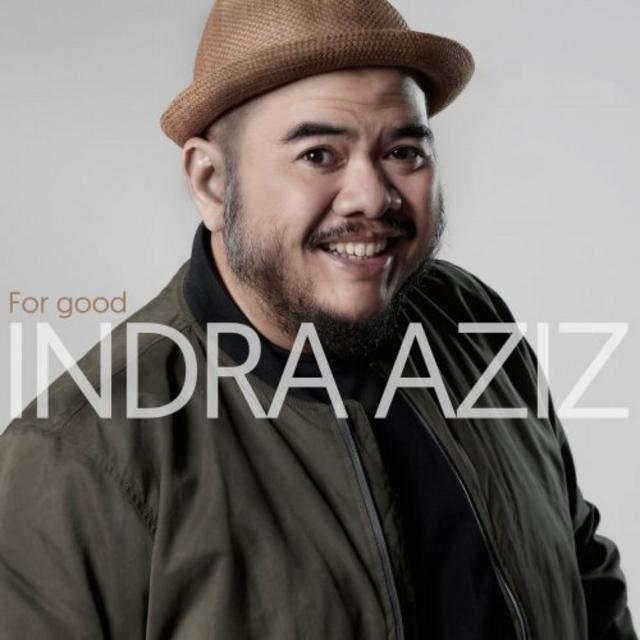 Artist:
Indra Aziz
Album:
For Good
Genre:
Vocal Jazz, Soul
Released:
2018
Quality:
FLAC (tracks)
Tracklist:
Come Love
The Last Train to Jogja
Lucid Hallucination
Traveller
Give Love, Get Love, Spread the Love
Livin' It Up
Times of Yesterday
For Good

Finally! After more than 15 years of musical career in jazz performance and education, Indra Aziz's debut studio album is here. Why wait so long for his first album to come out? You may ask. Indra has been known in the Indonesian music scene as a vocal trainer for celebrities and popular TV shows like Indonesian Idol and The Voice Indonesia, he's also the owner of a popular YouTube channel with more than 300K subscribers, VokalPlus. "It's a fun distraction" he says, but writing songs and performing on stage has always been his passion. Prior to For Good, Indra has released a couple of singles throughout the years, such as Jakarta City Blues in 2006, Pembohong in 2013, Times of Yesterday in 2014, and some features in other projects such as a duet with singer-songwriter Danilla in Tiga Dara - Aransemen Ulang Lagu Film in 2016, and a jazz big band rendition of Ismail Marzuki's Sabda Alam in Ricky Lionardi's Senandung Indonesia Album.
This self-produced album features 8 original songs, in the style of jazz and soul music. The songs in this album mainly speak about love and life, two of Indra Aziz's favorite theme. The album opens with Come Love, a brazillian jazz feel love song with lyrics that gave a nod to two of Indra's favorite jazz artist, Miles Davis and Gene Krupa. On track number 5 Give Love Get Love Spread The Love, you can hear the subtle shift in music style, from a more traditional jazz to a more soul, gospel music type of influence. The song then followed by three of Indra's most recently written tunes, Times of Yesterday, For Good, and Livin' It Up. In the production of those last three songs, Indra got the help of Indonesia's top vocal producer, Irvan Natadiningrat, to create a richly unique vocal arrangement.
This album is a unique addition to Indonesia's (and global) growing independent music scene, particularly in the male soul jazz vocals category.