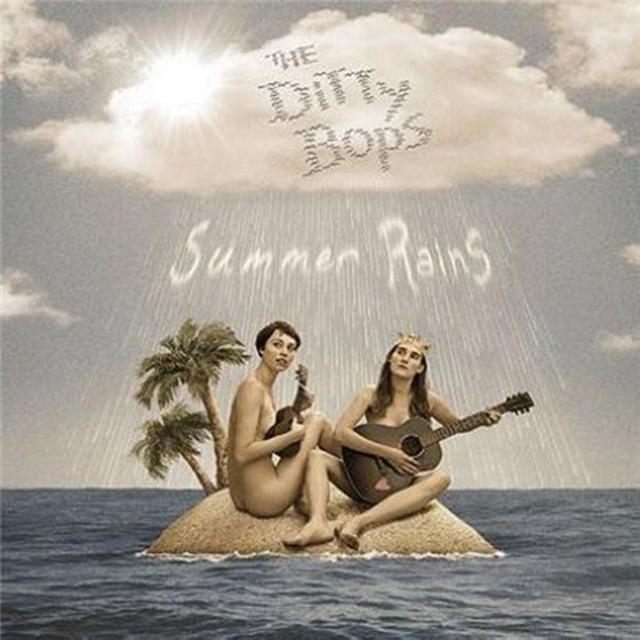 Artist:
The Ditty Bops
Album:
Summer Rains
Genre:
Swing, Ragtime, Cabaret
Released:
2008
Quality:
FLAC (tracks+.cue)
Tracklist:
Summer rains (3:20)
When's she comin' home (2:56)
Skinny bones (3:11)
What happened to the radio (2:42)
The next best thing (2:34)
Because we do (2:38)
Interlude for ten strings (2:05)
I stole your wishes (2:39)
All over you (2:50)
Feel from the outside in (3:01)
The weeds are winning (3:20)
Sugar and spice (3:49)
DOWNLOAD FROM FILECAT.NET >>>
It's hard to find a more serious, self-important genre than contemporary folk music. Folkies tend to split into two groups: those who perform somber reflections on relationships, unhappiness, and other feelings-intensive topics, and those who carefully recreate older forms of music. At least the Ditty Bops seem to be having fun. They draw their inspiration from jazz and folk standards, and sound more like Dan Hicks than Leonard Cohen. I don't know why there aren't more bands like this – I'd certainly be happy if there were.
Their latest album continues in the vein of their previous releases, playing ragtime and western-swing inspired music, with catchy and surprisingly complex melodies. However, the music is a little less frantic, and the lyrics a little less confrontational. It's a (relatively) subdued album, built on guitar, mandolin, and lap steel, and it sounds a little more relaxed. Their newfound restraint results in fewer of the ear-twisters and hooks which made their previous albums so memorable. However, the new approach pays off on the quietly swinging "When She's Coming Home", a highlight of the album. Some of the slower songs drag, particularly the lethargic "I Feel From the Outside In", but as a whole, the album is both fun and rewarding – a good combination.
Summer Rains is probably best summed up by its title song and opener. The lyrics are about global warming, the arrangement is drenched in lap steel, and it doesn't have the melodic hooks their previous albums provided. So why does it work so well?
Summer Rains manages to include references and nods to all kinds of interesting music from the first half of the 20th century, ensuring that old music geeks such as myself are happy, without skimping on the energy and fun that makes people want to, you know, listen to music in the first place. Good job, Ditty Bops.