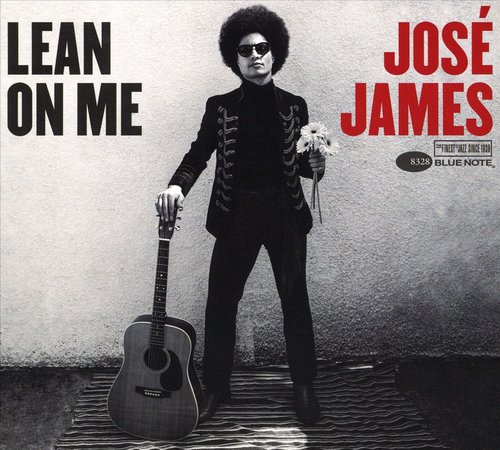 Artist:
Jose James
Album:
Lean on Me
Genre:
Vocal Jazz, Blues, Soul
Label:
Blue Note Records
Released:
2018
Quality:
FLAC (tracks)
Tracklist:
Ain't No Sunshine (3:18)
Grandma's Hands (4:13)
Lovely Day (feat. Lalah Hathaway) (4:17)
Lean on Me (5:00)
Kissing My Love (5:35)
Use Me (4:43)
Who Is He (3:45)
Hello Like Before (6:29)
Just the Two of Us (4:26)
Hope She'll Be Happier (4:52)
The Same Love That Made Me Laugh (3:21)
Better Off Dead (4:50)
DOWNLOAD FROM FILECAT.NET >>>
The root of Lean on Me is in a Bill Withers medley that became part of José James' set lists. It went down so well that Blue Note boss Don Was convinced the singer to take it a step farther with a studio album of songs by Withers, the everyman soul paragon who started late -- 32 in 1971, when his first LP was released -- and finished early. Withers' '80s exit was so uncommonly abrupt and final that neither a documentary nor a Rock and Roll Hall of Fame induction has prevented the general public from sending "When did Bill Withers passed [sic] away?" to the top of the "People also ask" chart generated by Googling the name. Withers indeed gets his flowers while he yet lives, celebrated with a set that tactfully sways between faithful and imaginative. Was is the producer, with James backed primarily by members from his touring band and previous studio associates, including a fixed and top-grade rhythm section of drummer Nate Smith, bassist Pino Palladino, and keyboardist Kris Bowers. James' admiration of the material is evident, but he also feels all of it in his own way. His lithe yet rich baritone is unsurprisingly suited most for the frequent romantic and rare strutting moments. The musicians similarly honor the originals with twists that are subtle, never radical. Each modification fits, whether it's a pristine Bowers Rhodes solo, a Voodoo-like Takuya Kuroda horn arrangement, or a delightfully duetting Lalah Hathaway. The boldest selections might actually be the most popular ones, nearly trivialized by singing competitions and mainstream comedies. James gets "Ain't No Sunshine" out of the way first, but it's done in a manner to show he means business, and in the latter half, "Just the Two of Us" is handled with such sensitivity that its simple charm is clearer than ever. While it's not surprising that that two-thirds of the songs originated on Just as I Am and Still Bill -- the first two albums -- James most likely could have mastered more than "The Same Love That Made Me Laugh" off the undervalued +'Justments, and portions of the later '70s albums remain ripe for rediscovery. Maybe some opportunities were missed, but there's nothing here to cut.
Review by Andy Kellman