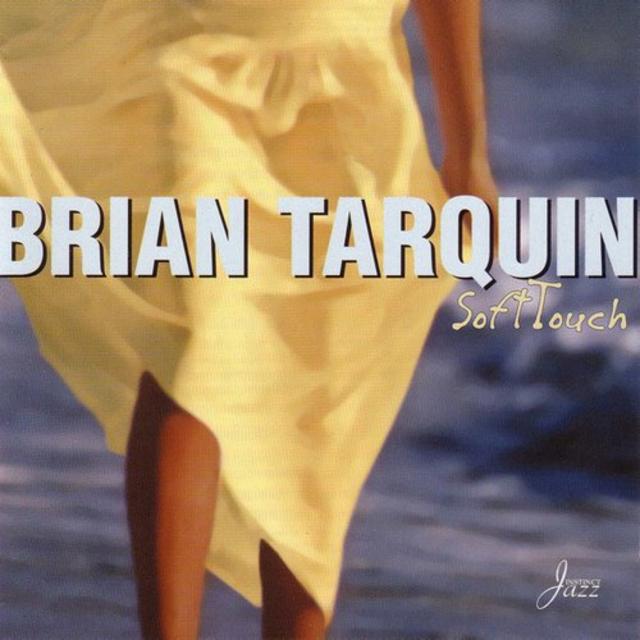 Artist:
Brian Tarquin
Album:
Soft Touch
Genre:
Smooth Jazz
Label:
Instinct Records
Released:
1999
Quality:
FLAC (tracks+.cue)
Tracklist:
Darlin Darlin Baby (3:27)
Sedona (3:37)
Rainfall (4:47)
Tangled Web (4:03)
Jive Town (4:19)
Catalina Breeze (3:51)
You Know What I Mean (5:01)
Read My Mind (4:19)
Baby Come Back (3:32)
English Rose (4:14)
Tabatha (3:56)
DOWNLOAD FROM FILECAT.NET >>>
This music was born in the Seventies. Do you remember "The Hustle"? Barry White? If you like that, baby, this is for you! Danceable grooves that last all day long, fronted by Tarquin's sweet guitar, plus the saxophones of Phil Brown and Jacko Peake, Damon Brown's trumpet, and the sax and flute of Dave John-Baptiste. There's even a string base, courtesy programmer Tony Campbell.
There is nothing overheated, nothing overdone, not a hair out of place in the music of Brian Tarquin. He is a capable guitarist but he never lets shallow virtuoso displays get in the way of the groove. He solos, yes, but then he gets out of the way and it's time to boogie. The sax solos are just as spare and tasteful. Even the vocalist, Guy Fortt, who appears on two tracks, is as cool and soulful as he can be.
So if you're looking for music that doesn't tie you up and beat you down, music that doesn't grab your brain and take your attention away from the lady in the yellow dress, music that helps you get the soft touch and dance the night away, grab this one and don't let go.
Review by Robert Spencer