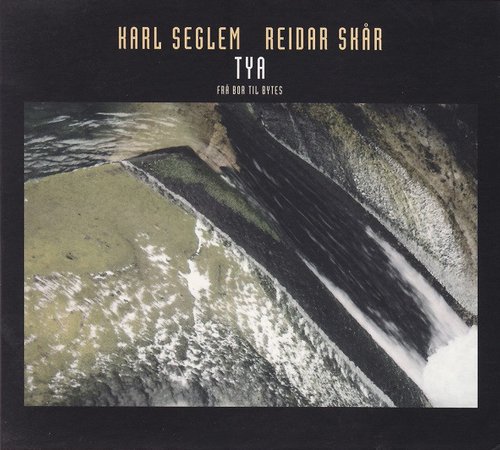 Artist:
Karl Seglem & Reidar Skar
Album:
Tya: fra Bor til Bytes
Genre:
Contemporary Jazz, Nordic Folk
Label:
NOR-CD
Released:
1997
Quality:
FLAC (tracks+.cue)
Tracklist:
Vatn (3:10)
Tekse (6:34)
Valsa (9:02)
Stein (2:50)
Gralys (7:27)
Metall (1:06)
Liv og sjel (6:19)
Teknologi (4:10)
Tya (9:22)
DOWNLOAD FROM FILECAT.NET >>>
Personnel:

Elin Rosseland - vocals, vocal processor
Kristin Skaare - accordion
Karl Seglem - tenor saxophone, voice
Reidar Skar - synthesizers, piano, hard-disk processing
Nils Einar Vinjor - acoustic guitar, electric guitar
Audun Erlien - bass, bajo sexto

Per Hillestad - drums, synth drums
Terje Isungset - drums, stone, wood, bells, metal
Hakon Hogemo - Hardanger fiddle
Karl Eldegard - voice (vocal recording from 1955)
Reidar Skår is an innovative and creative musician, composer and studioproducer working in his own studio in Oslo. He has participated on a numerous list of recordings with Norwegian jazz, pop and rock artists. Skår has been collaborating with Seglem for years - mainly as a studio technician, co producer and composer/arranger.
Seglem has been called one of Norway's foremost saxophonists, with an original and distinctive voice and a unique ability to renew himself. He has also made a name for himself abroad as a member of various groups, including Utla. As a musician and composer, and director of the NORCD record company, Seglem produces and releases his own music and that of others – music that explores the border between folk-, world music and jazz.