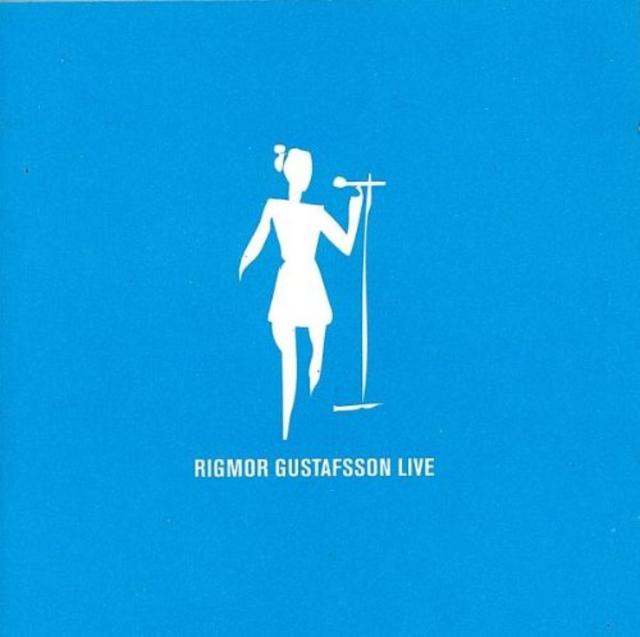 Artist:
Rigmor Gustafsson
Album:
Live
Genre:
Vocal Jazz, Contemporary Jazz
Label:
Prophone Records
Released:
2000
Quality:
FLAC (tracks+.cue)
Tracklist:
One for My Baby (Arlen-Mercer) - 6:45
All the Things You Are (Kern-Hammerstein) - 6:47
My Fate (Gustafsson-Lundin) - 4:08
In the Light of Day (Gustafsson-Voegler) - 9:42
Over the Rainbow (Arlen-Harburg) - 8:06
Small Details (Gustafsson-Lundin) - 7:22
Great Day (Youmans-Rose-Eliscu) - 1:44
Winter Doesn't End (Gustafsson-Lundin) - 8:03
Keep Going (McCann) - 4:09
DOWNLOAD FROM FILECAT.NET >>>
Personnel:

Rigmor Gustafsson - vocals
Karl-Martin Almqvist - tenor saxophone
Jacob Karlzon - piano
Hans Andersson - bass
Jonas Holgersson - drums
In 1989, after working as a freelance singer in Sweden, Rigmor Gustafsson left her homeland to try the New York City scene. There she started working in local jazz clubs, performed with Fred Hersch, and recorded alongside Randy Brecker and Bob Mintzer. But most of her activity was with her own quintet of New York players, with whom she recorded two albums. Returning to Sweden in 1996, she continues to perform and teach at the Royal Academy of Music. Her third album for Prophone, a live performance at a jazz gig in Stockholm, features standards and colorful music penned by the singer. Overcoming a shaky start with "One for My Baby," Gustafsson straightens out with an artful rendition of "All the Things You Are," humming the first chorus as a segue into an upbeat version of this Jerome Kern/Oscar Hammerstein II tune. She also introduces "Over the Rainbow" with the verse, which should be done more often. But it is with her own compositions that Gustafsson displays her mettle, maintaining a state of creative tension. "In the Light of Day" is a jazz cantata, running almost ten minutes, with the fervor found in a classical work using this form. Her dedication to the sense of the message of her composition is apparent, and she transfers it to the ears of the listener. Luckily, the lyrics of this and all the tunes are printed in the liner notes. Another of Gustafsson's compositions, "Small Details," takes on an adult contemporary mode with rock overtones, as drummer Jonas Holgersson propels Gustafsson's intense performance in Swedish. Her "Winter Doesn't End" reveals still another side of Gustafsson's wordless singing, transforming her voice into an instrument that intertwines with the piano of Jacob Karlzon, revealing the melancholia that the bleak Swedish winter brings on. The album ends with Les McCann's funky "Keep Going," revealing more of the singer's command over a different jazz genre. With the exception of "Small Details," Gustafsson sings in English with a very noticeable accent. Her singing is free-spirited, with hints of Flora Purim and Urszula Dudziak. But the interpretative approach is uniquely her own and avoids categorization. The instrumental backing on this set is provided by some very good Swedish musicians. Karl-Martin Almqvist, with a tenor sax sound somewhere between prominent Swedish sax player Arne Domnerus and John Coltrane, is dominant on all cuts. This album is exciting and is recommended.
Review by Dave Nathan