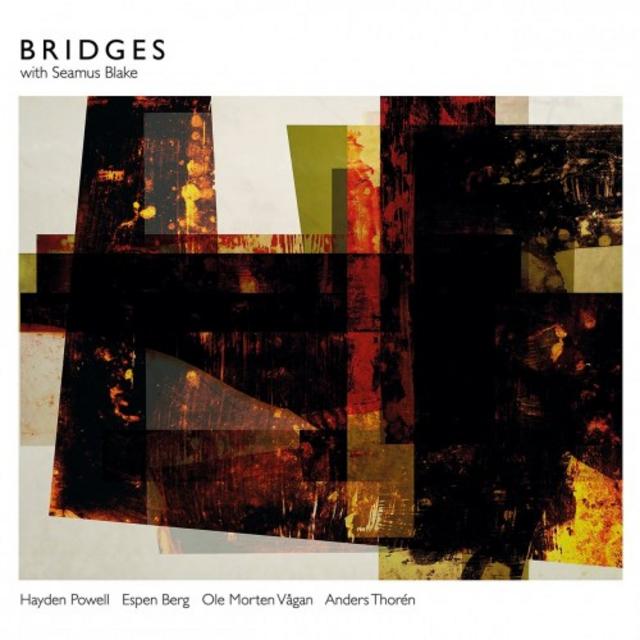 Artist:
Bridges
Album:
Bridges with Seamus Blake
Genre:
Contemporary Jazz
Label:
AMP Music & Records
Released:
2016
Quality:
FLAC (tracks)
Tracklist:
Heart In Hand [Free Collective Improvisation] 2:52
Bridges (Berg) 5:44
Song For Karla (Thorén) 4:24
Frozen [Free Collective Improvisation] 3:20
Tredje (Berg) 5:03
Dear Old Stockholm (Frölin) 3:57
Extranjero (Blake) 6:50
Step Song (Powell) 3:24
Effervescence [Free Collective Improvisation] 3:53
Jali (Blake) 4:14
DOWNLOAD FROM FILECAT.NET >>>
Personnel:

Seamus Blake - saxophone,
Hayden Powell - trumpet,
Espen Berg - piano,
Ole Morten Vågan - bass,
Anders Thorén - drums
BRIDGES is a Norwegian jazz project with a clear vision; a vision to create an expression that is unique by constructing new musical bridges between Norway and other parts of the world.
The idea is that the construction of these musical bridges will link different worlds of jazz together and bring the opportunity to explore differences, similarities, and ultimately lead to the creation of a new and unique musical expression.
This debut album features one of the worlds leading tenor saxophonists, New York based Seamus Blake. Winner of the illustrious Thelonious Monk Prize and considered by many as the saxophonist of his generation.
BRIDGES moves Seamus Blake from the strong intensity of New York into a nordic context; with a norwegian ensemble of high caliber. This opens up for a musical meeting of great depth.
Freedom meets structure as the ensemble explores intricate compositions as well as open landscapes of free improvisation. The music can be described as crisp, multi-layered and complex with a strong rhythmic presence and great soloist performances. The majority of the compositions are written by a large part of the ensemble to achieve musical diversity and to better represent the identity of the project.
BRIDGES with Seamus Blake was recorded, mixed and mastered by the highly acclaimed norwegian sound engineer Jan Erik Kongshaug at Rainbow Studio earlier this year, and it will be released on AMP Music & Records November 4th, 2016.