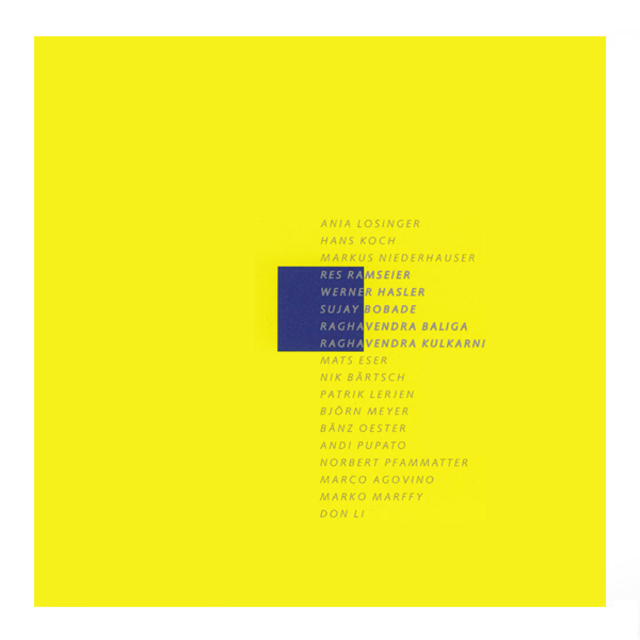 Artist:
Don Li
Album:
Live Vol. 1
Genre:
Contemporary Jazz, Experimental, Minimalism
Label:
Tonus-Music-Records
Released:
2002
Quality:
FLAC (tracks+.cue)
Tracklist:
Part 51 (09:56)
Part 53 (09:28)
Part 22 (04:39)
Part 30 (04:16)
Part 26 (05:14)
Part 39 (07:09)
Part 22 (05:11)
Part 41 (09:04)
Kata Tekki Sandan (00:32)
DOWNLOAD FROM FILECAT.NET >>>
Personnel:

Don Li - alto sax, bass clarinet
Ania Losinger - xala
Werner Hasler - trumpet
Hans Koch - bass clarinet
Markus Niederhauser - bass clarinet
Res Ramseier - bass clarinet
Sujay Bobade - bansuri
Raghavendra Baliga - bansuri
Raghavendra Kulkarni - tabla
Nik Bärtsch - piano, fender rhodes
Mats Eser - marimba
Patrik Lerjen - guitar
Bänz Oester - bass
Björn Meyer - el.bass
Andi Ppupato - percussion
Norbert Pfammatter - drums
Marco Agovino - drums
Marko Marffy - kata-sounds
This recording was taken live from the Be-Jazz Festival in Bern, 2002. Don Li was invited to envision a TONUS-MUSIC NIGHT, which would display his work in TONUS-MUSIC LABOR. A five-hour marathon emerged with a selection of formations which had played from winter 2000 until winter 2001 in TONUS-MUSIC LABOR, and which had worked with Don Li's musical concept. What can be heard on these two CDs, the power and potential, wrote international music history from Switzerland.