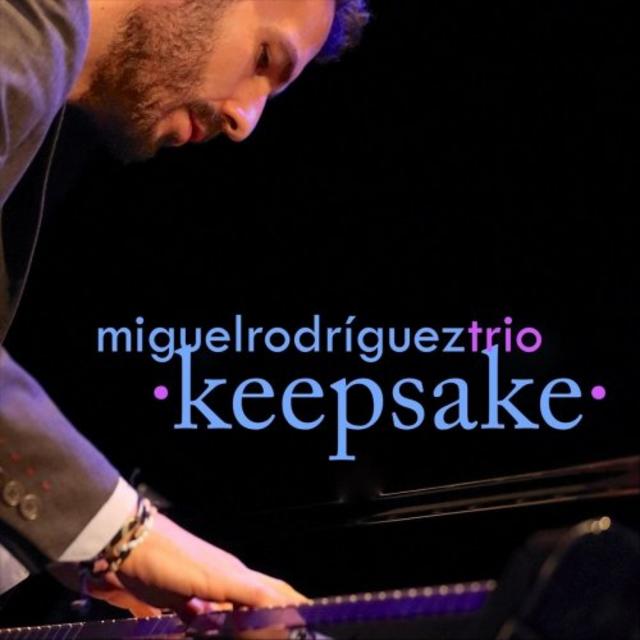 Artist:
Miguel Rodríguez Trio
Album:
Keepsake
Genre:
Mainstream Jazz
Label:
RockCD
Released:
2019
Quality:
FLAC (tracks)
Tracklist:
Claudia's Favorite
Creepin' In
Time Was
Anytime, Anyday, Anywhere
I've Got My Love to Keep Me Warm
The Last Train from Overbrook
When I Grow Too Old to Dream
No Smokin'
The Outlaw
With a Song in My Heart
We've Got a World That Swings
A Baptist Beat
DOWNLOAD FROM FILECAT.NET >>>
Extraordinary Madrid pianist, Miguel Rodriguez decided a decade ago to move to Holland to continue with his musical training. Thus, after graduation cum laude at the Amsterdam Conservatory, and his time in New York (where he studied with Aaron Goldberg, Dave Kikoski and Kenny Werner) his career has not stopped growing and achieving recognition. He has accompanied internationally renowned jazz musicians such as Brandford Marsalis, Terell Stafford, Alain Perez, Benjamin Herman, Bob Sands, among others.
Both as a soloist and in a trio format he has performed at the most important jazz festivals in Europe. The trio that will be presented on Friday, January 25, in Bogui is completed by two regular Spanish musicians from the National Jazz circuit: the bassist from Zaragoza, Javier Callen and the Madrid drummer based in Madrid, Miguel Benito.
The repertoire that the audience will be able to listen to will be composed mostly of compositions of the album to be recorded soon in Holland, which will be the third as a leader in his career.
In his tours, he has traveled with different bands throughout Europe, Russia, Thailand, Japan, Korea, Indonesia and South America. As a teacher, he has been a piano teacher at the Rotterdam Conservatoire (Codarts) since September 2016. Since 2014 he has been participating in the Jazz Summer School in Korea and Indonesia every year, teaching piano, combos and giving master classes.
As a guest pianist, he has been invited to play with the JOC (Concertgebouw Jazz Orchestra), Powerhouse Big Band with Marius Beets, Bob Sands Big Band, Alain Perez Latin-jazz Band and BvR Flamenco Big Band (Flamenco Biennale 2015), others.