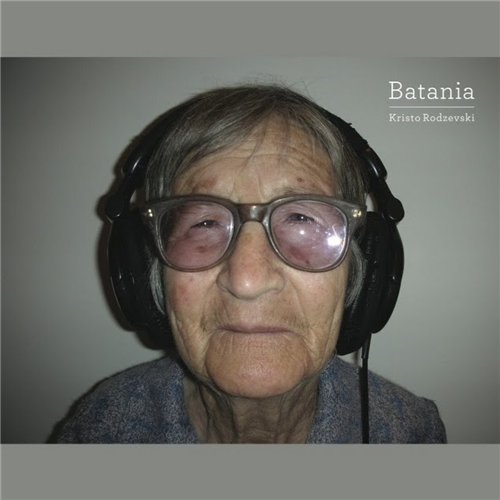 Artist:
Kristo Rodzevski
Album:
Batania
Genre:
World Fusion, Ethnic Jazz
Label:
Much Prefer Records
Released:
2015
Quality:
FLAC (tracks)
Tracklist:
Batania
Kadife
Santa Teresa
Madona
Kredenetz
Nikar Nizian
Bitola
Krk Karadash
Diazepam
Tezga
DOWNLOAD FROM FILECAT.NET >>>
Personnel:

Kristo Rodzevski – vocals, acoustic guitar
Mary Halvorson – electric guitar
Kirk Knufke – cornet
Michael Blanco – double bass
Tomas Fujiwara – drums
The music career of guitarist, singer and doctor Kristo (Krste) Rodževski resumes actively in another city and continent, many miles from his native Bitola in Macedonia. An avid music collectioner and guitarist, he used to play in clubs, most notably in the ancient '90s with "Žeška kontrabanda," the duo with singer Branko Nikolovski in pre-band Foltin times. His active music career was then postponed to his stellar career in medicine but his interest never really waned. Rodževski is a NY resident for more than a decade and a certified psychiatrist at the NYU. In recent years, he has returned to active duty by singing mostly on composer and pianist Duke Bojadziev's projects such as Love is the Way (SJF, 2008) and To The Hilt soundtrack. Both of them have been even performing as a duo under the banner of Razboy.
Batania makes Rodževski's first solo flight. In Macedonian, the word denotes a woolen blanket which was given to him by his grandmother. It's the same lady that appears on the cover sleeves with the earspeakers. There is a lot of maturity to be found here. The minimalistic approach to production reveals that the songs hold their own without any additional effects or overdone production. It's a straightforward record where the simplicity of the instrumentation and the strength of his gentle vocalizations is what keeps the whole thing from being schmaltzy. Rodževski has found a precious musical collaborator in drummer Tomas Fujiwara whose contribution is characterized by sensitive and spare production which in return manages the whole thing to sound intimate where Rodževski's voice and lyrics do most of the work. The interesting musicianship of his band—guitarist Mary Halvorson, bassist Michael Blanco, cornetist Michael Blaneo and Fujiwara is engaging and minimal without being showy and they lend textural breadth and depth to these songs.
The whole album is an intimate ten-song set crafted with a specific melodic and lyric approach. The lyrics, sang in Macedonian, delve on a variety of subjects ranging from drowning nostalgia, fond memories of people and occasions, the memory of his birth city of Bitola and locations around its area like Krk Karadash. The ten ruminative pieces here provide candid glimpses into Rodževski's inner life and thoughts that can be interpreted in plenty of ways. The themes are minimal, usually developing in a steady and linear fashion. The title track opens the album with Rodževski's gentle and almost fragile, but confident vocals in front of an intimate, finger picking guitar. Much like in the manner of singer songwriter Tim Buckley's songs, so does Rodževski subtly sprinkle a lot of variety in his songs ranging from acoustic folk, Macedonian melodies, bossa nova and chamber -jazz sounds.
"Bitola" is an ode to his city of birth and it reads like a conversation with the city itself. There is lightness and poise in the delivery. More of the scenery in Bitola is revealed in the bossa nova tinged "Krk Karadash" or 40 brothers, a location named after a monastery of 40 martyrs. The words drip from his mouth as clear as water without any unnecessary overt emotionalisms, but joyful optimism and reminiscence. It's a sun showered song where bossa nova optimism meets Macedonian melancholy. The pace on this record is consistently slow similarly to Dead Can Dance vocalist Brendan Perry's debut solo album Eye of the Hunter (4AD, 1999) where often one finds in need of something that would race the heartbeat. The final track "Tezga" features subtle Macedonian melancholy melodies where the cornetist discretely plays the melody of "Kalesh bre Angjo" (popular Macedonian folk song) in the background.
There is a lot to be found in these emotionally raw and subtly crafted songs. Batania is another record about life and it reads like someone's diary. It's an interesting indie record, warm and wise with a light touch, but sometimes it begs for a good kick to speed things up.
by Nenad Georgievski