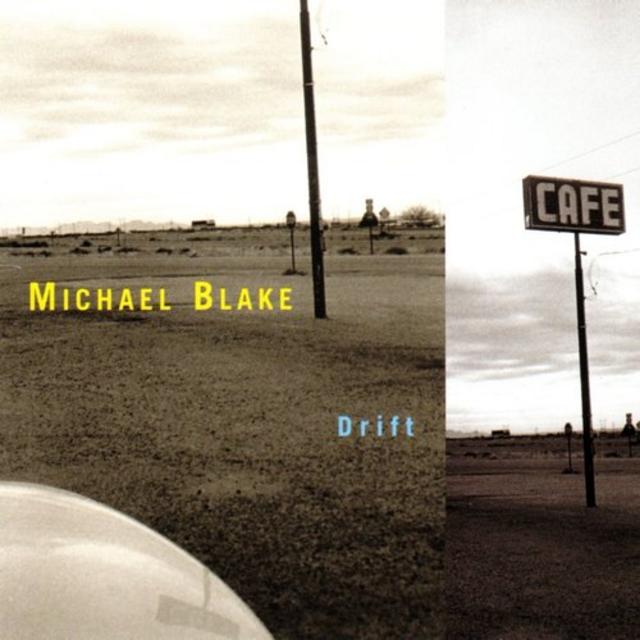 Artist:
Michael Blake
Album:
Drift
Genre:
Modern Creative, Post-Bop
Label:
Intuition Records
Released:
2000
Quality:
FLAC (tracks+.cue)
Tracklist:
Drift (Blake) - 3:24
Mean as a Swan (Blake) - 5:03
Toque (Blake) - 3:55
The Creep (Blake) - 7:07
Lady Red (Blake) - 5:45
Teo Walks (Blake) - 2:09
Duty Free Suite (Blake) - 11:28
Dry Socket (Blake) - 3:09
Afro Blake (Blake) - 6:56
Maria (Hawkins) - 5:09
Residence (Blake) - 4:15
DOWNLOAD FROM FILECAT.NET >>>
Personnel:

Michael Blake - tenor saxophone, soprano saxophone
Peck Allmond - tenor saxophone, peck horn, trumpet
Briggan Krauss - alto saxophone, baritone saxophone
Ron Horton - trumpet, flugelhorn
Marcus Rojas - tuba
Steven Bernstein - slide trumpet
Frank Kimbrough - piano
Tony Scherr - electric guitar
Ben Allison - acoustic bass
Matt Wilson - drums
Mauro Refosco - percussion
Saxophonist Michael Blake makes raw and playful yet elegant music. He has no allegiance to "jazz" per se, although there are pronounced elements of Ellington and Mingus on some of these tracks. Blake's home is clearly the avant-garde, but he freely borrows from rock, Afro-beat, and sounds from the American heartland (the rural scenery on the cover is fitting). Tony Scherr's dry electric guitar is one of the central sonic elements, as is the interplay between Blake and his fellow saxophonists Briggan Krauss and Peck Allmond. Frank Kimbrough plays Rhodes -- a rarity -- on the opening title track, and Marcus Rojas' tuba seems to emulate a turntable on the rambunctious "Teo Walks," a track on which slide trumpeter Steven Bernstein also appears. The core band is graced by several of Blake's fellow composers in residence from the Jazz Composers Collective: Kimbrough, trumpeter Ron Horton, bassist Ben Allison. Matt Wilson is in the drum chair, with Mauro Refosco on percussion. Blake turns in some sumptuously old-school tenor playing on "Lady Red," and Horton solos beautifully on Coleman Hawkins' "Maria," the sole non-original. While Blake's restless genre-hopping gives the record an almost circus-like feel, superb musicianship keeps the effort grounded.
Review by David R. Adler