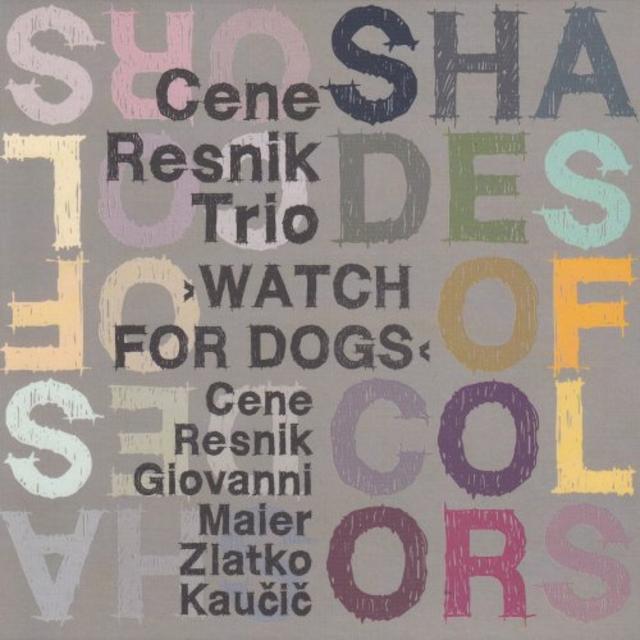 Artist:
Cene Resnik Trio ›Watch For Dogs‹
Album:
Shades of Colors
Genre:
Avant-Garde Jazz, Free Improvisation
Label:
Not two Records
Released:
2019
Quality:
FLAC (tracks)
Tracklist:
Shades of colors
Kraljeva slika
Kosovelovo domotožje
Zemlja (Suite of Crngrob)
Volcano — The Steamer
Thieves came quietly
Agitación natural
Satellites
Articulation complete
Conversations that never stop
DOWNLOAD FROM FILECAT.NET >>>
Slovenian saxophonist Cene Resnik is one of the young protagonists of free European improvisation. After completing his studies at the conservatory in Klagenfurt, Austria, for about ten years he has devoted himself to free musical exploration, in a perspective that seeks relationships between sound forms and states of mind.
After the good performance of From the Sky (Clean Feed, 2014) realized in a quartet that already included Giovanni Maier on the double bass, Resnik adds to these the percussionist Zlatko Kaucic, another recognized master of free continental improvisation.
The free interplay of this trio — recorded in September 2016 in the ancient Slovenian church of Crngrob — develops with admirable sense of form and high constructive modality. The ten themes of the disc are instant compositions that balance the asymmetry of the melodic dimension with the particular balance of dynamics and timbres.
The abstract search for the "Watch for Dogs" trio unfolds with lucid chamber-like composure without sacrificing personal contributions. Resnik confirms himself as an imaginative improviser who interacts on a par with the masterful partners, in an exploration attentive to detail but capable of passionate outbursts of intense creative flair.