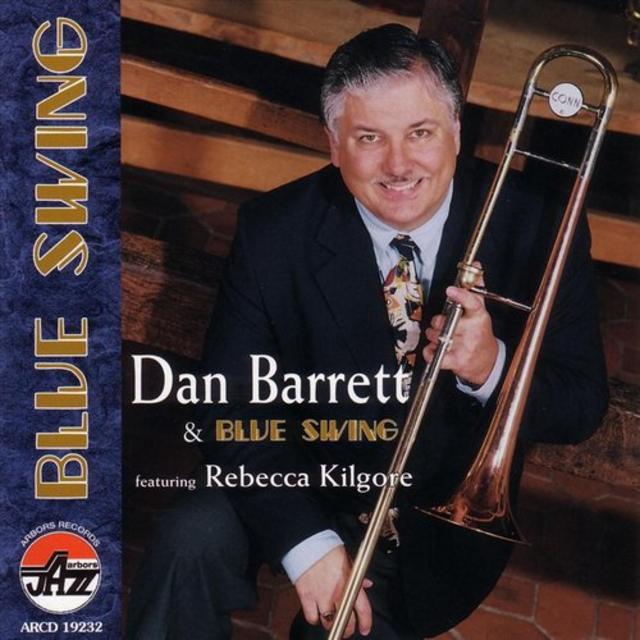 Artist:
Dan Barrett & Blue Swing
Album:
Blue Swing
Genre:
Dixieland, Swing, Mainstream Jazz
Label:
Arbors Records
Released:
2000
Quality:
FLAC (tracks+.cue)
Tracklist:
Victory Stride (Johnson) - 5:16
Saturday Night Function (Bigard-Ellington) - 5:24
Christopher Columbus (Berry-Razaf) - 4:01
Can This Be Love? (Swift-James) - 4:28
Russian Rag (Cobb) - 4:53
Love Potion #9 (Lieber-Stoller) - 3:59
Wedding Bell Blues (Nyro) - 3:56
Ray's Waltz (Sherman) - 5:29
Song of the Wanderer (Moret) - 8:58
Nuages (Reinhardt-Larue) - 5:17
C'est Si Bon (Betti-Hornez-Seelen) - 3:41
Saratoga Shout (Russell-Holmes) - 5:04
I Can't Face the Music (Bloom-Koehler) - 4:03
I Never Knew (Fio Rito-Kahn) - 7:27
DOWNLOAD FROM FILECAT.NET >>>
Personnel:

Dan Barrett - trombone

Jon-Erik Kellso - trumpet
Brian Ogilvie - clarinet, tenor saxophone
John Smith - soprano saxophone, alto saxophone

Eddie Erickson - guitar, banjo, vocals (#10)
Joel Forbes - string bass
Ray Sherman - piano
Jeff Hamilton - drums
Rebecca Kilgore - vocals
This fine nine-piece ensemble is essentially a traditional jazz all-star group. Featuring such luminaries as saxophonist Ray Ogilvie, trumpet player Jon-Erik Kellso, and singer Rebecca Kilgore, the band is led by trombonist Dan Barrett and covers a surprising range of jazz styles, from early New Orleans trad jazz to bebop. On this album, they focus on such classic material as Luis Russell's "Saratoga Shout," James P. Johnson's "Victory Stride," and a charmingly silly rendition of "C'Est Si Bon." Interestingly, there are also arrangements of the 1960s pop hits "Love Potion No. 9" and "Wedding Bell Blues," both of which work better than you'd have any right to expect. Everyone performs beautifully -- the band is tight, but not so tight that the swing is constricted, and as impressive as the soloists are, there's never any grandstanding. Kilgore is the biggest treat on the album, though; her songs are definitely the highlights of the program. Her duet performance of "C'Est Si Bon" (on which she sings in French while guitarist Eddie Erickson echoes her with Stan Freberg-style gibberish) is somehow both funny and sexy, while her more up-tempo renditions of "Christopher Columbus" and "Wedding Bell Blues" skip along with unaffected joy. It would probably be sacrilege to compare her to Ella Fitzgerald, but Kilgore shares with her a sweet, straightforward singing style and a voice as clear and pure as spring water. Fans of mainstream jazz will love everything about this album.
Review by Rick Anderson