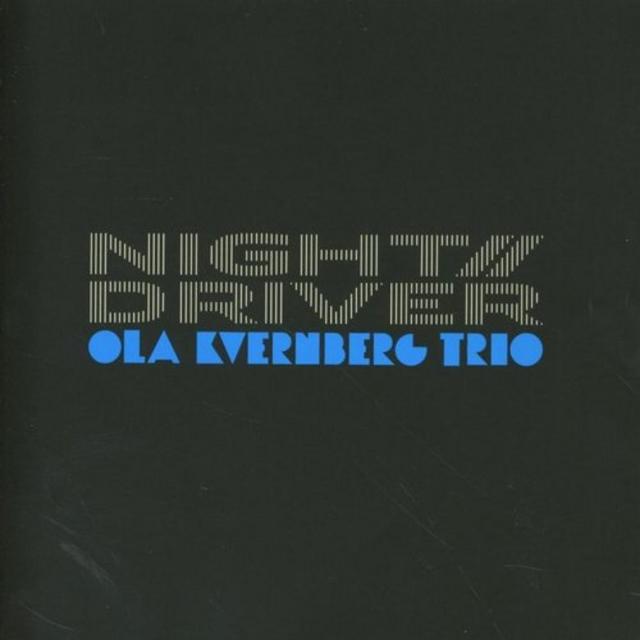 Artist:
Ola Kvernberg Trio
Album:
Night // Driver
Genre:
Post-Bop, Contemporary Jazz
Label:
Jazzland Recordings
Released:
2006
Quality:
FLAC (tracks+.cue)
Tracklist:
All In (Kvernberg) - 5:59
Introduction To... (Kvernberg) - 1:09
Night Driver (Raknes) - 5:16
Lament (Kvernberg) - 4:14
Song Before Breakfast (Purcell) - 6:30
Music for a While (Kvernberg) - 3:17
Adaption Suite (Kvernberg)
Part 1: Bricks of Stone - 4:59
Part 2: The Organ - 4:10
Octagon (Kvernberg) - 4:50
Haifas Steps (Kvernberg) - 4:41
DOWNLOAD FROM FILECAT.NET >>>
Personnel:

Ola Kvernberg - violin, vocals, handclaps, howling
Steinar Raknes - double bass
Erik Nylander - drums
Bugge Wesseltoft - handclaps (#3), bells (#3), keyboards (#5)
The Ola Kvernberg Trio was established in 2000, at that time it consisted of violinist Ola Kvernberg together with bassplayer Steinar Raknes and american guitarplayer Doug Raney. Since then, the trio has been through a few changes, the latest was adding swedish drummer Erik Nylander autumn 2004. Ola grew up in a musical family, playing in the fiddle folk music tradition of his mom and granddad. Studying classical and folk music from age 6, he discovered jazz music at age 16 and has since then pursued his interest in improvised music. The trios reportoire today consists mainly of Olas compositions; a mixture of bebop, folkmusic-fiddling and modal jazz. Focusing on the interplay, the result is quite a unique sound: everything from burnin to intepretating soft songs.