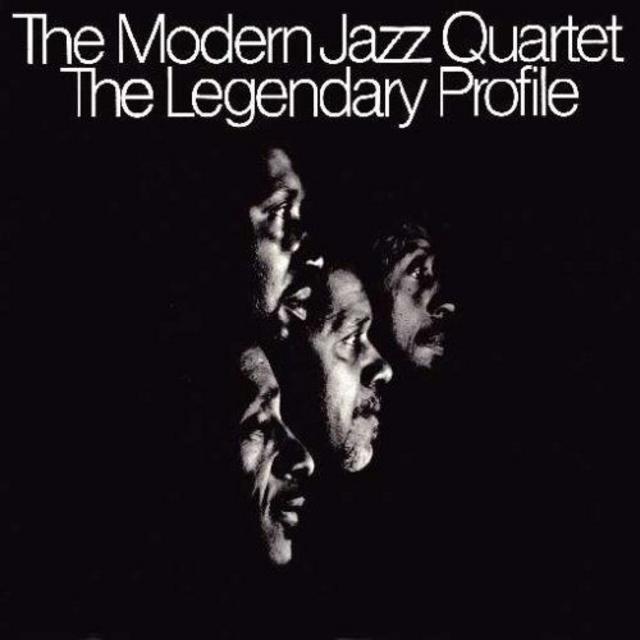 Artist:
The Modern Jazz Quartet
Album:
The Legendary Profile
Genre:
Third Stream
Label:
Wounded Bird Records
Released:
2009
Quality:
FLAC (tracks+.cue)
Tracklist:
The Legendary Profile (Jackson) - 4:53
Valeria (Lewis) - 4:32
Misty Roses (Hardin) - 6:55
The Martyr (Jackson) - 6:43
What Now My Love (Et maintenant) (Becaud-Delanoe-Sigman) - 5:44
Romance (Lewis) - 6:57
DOWNLOAD FROM FILECAT.NET >>>
Personnel:

John Lewis - electric piano, piano (#3,4)
Milt Jackson - vibraphone
Percy Heath - bass
Connie Kay - drums
This is an MJQ album that, for most fans, is somewhat off their beaten path. At a time when they had left Apple records, returning to the Atlantic label, and when fusion was just getting started, the group incorporates more Brazilian music in the mix, and John Lewis plays Fender Rhodes electric piano on two tracks. While their laid-back, mellow, chamber like sound is very much intact, the rules of sonic preparation had changed, and the band followed in kind. Drummer Connie Kay even adds a bit of R&B funk to the proceedings, as on the chunky opener, the title track, which is very atypical for the group. One of two Lewis originals, "Valeria" is a light bossa nova, energized as it goes along, while the absolute beauty of "Romance" is marinated in a free floater to waltz pace with accenting cymbal zings -- the perfect candlelight and wine dinner music. Milt Jackson's work on vibes never wavered over the years since his early bop days in Detroit, and he sounds as good as ever throughout the proceedings. The tracks where Lewis plays Rhodes include a long, tender, Latin flavored version of Tim Hardin's "Misty Roses" in as foggy a mood as possible, and the shimmering ballad of Jackson's "The Martyr" where overtly cascading bells from Kay turn the piece completely atmospheric. Covering the pop song "What Now My Love?," in demure shades of late-night Rio, is in their comfort zone, but not the most substantive tune they have ever interpreted. There are two major issues -- the CD tracks in at budget price zone, under 36 minutes with no alternate takes or additional tracks, and the drummer's name is misspelled twice as "Connie Ray", an inexcusable error. Not an essential item in their catalog, this is reserved strictly for completists.
Review by Michael G. Nastos