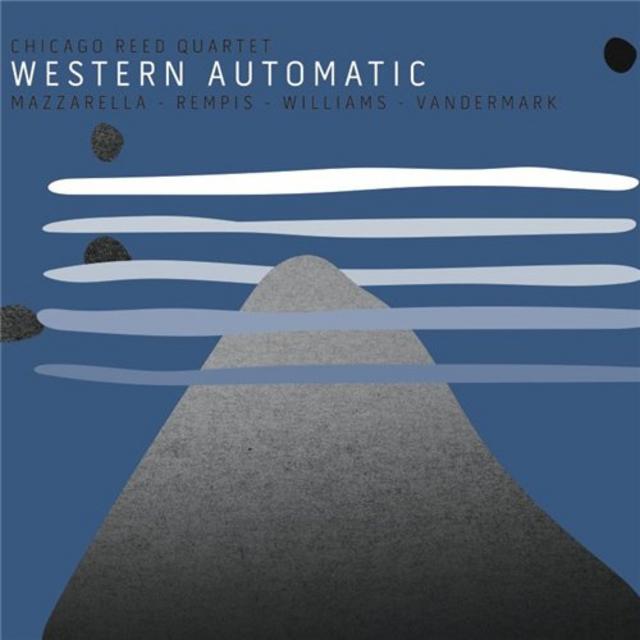 Artist:
Chicago Reed Quartet
Album:
Western Automatic
Genre:
Free Improvisation, Free Jazz
Label:
Aerophonic Records
Released:
2015
Quality:
FLAC (tracks)
Tracklist:
Burn Unit (Williams)
Remnant (Mazzarella)
Broken Record Fugue (Vandermark)
The Rush (Rempis)
Camera Obscura (Mazzarella)
P.O.P. (Williams)
Hotsy Totsy (Rempis)
Detroit Fields (Vandermark)
DOWNLOAD FROM FILECAT.NET >>>
Personnel:

Nick Mazzarella – alto saxophone
Dave Rempis – alto/tenor/baritone saxophone
Mars Williams – sopranino/soprano/alto/tenor saxophone
Ken Vandermark – tenor/baritone saxophone, clarinet/bass clarinet
After a heyday in the late 1970s which saw the World Saxophone Quartet, ROVA and the 29th Street Saxophone Quartet, to list but three of the more celebrated, strutting their stuff, the format has undergone a hiatus more recently. However it remains firmly established as an instrumental configuration and perhaps the only surprise is that it has taken so long for a Chicago version to emerge. That deficit has been filled by saxophonist Dave Rempis, who has convened a foursome of Windy City-based reed talent which spans four generations of improvisers to form the Chicago Reed Quartet.
Irrespective of age, a welter of interconnections link the selected protagonists, with Ken Vandermark at the heart of a complex web. Both Rempis and Mars Williams enjoyed tenure at different times with the long running but now defunct Vandermark 5, while Nick Mazzarella more recently took his place in Vandermark's Audio One project. Mazzarella aside, everyone wields at least three members of the woodwind family to ensure a varied and colorful sonic palette. Furthermore each contributes two pieces to the book and the resulting variety of approaches engenders a winning program which ranges between tightly scripted and looser confederations.
William's "Burn Unit" sets off with a bang as rhythmic lines fizz back and forth in a dense and exciting haze reminiscent of the WSQ at their best, before a lilting section featuring Mazzarella's soaring alto. The altoist's "Remnant" recalls similar antecedents as its blues inflections and aching rejoinders might have emanated from the pen of Julius Hemphill. Vandermark's baritone riff anchors the latter part of proceedings, reprising a role he has adopted even in freer settings such as the Peter Brötzmann Chicago Tentet, and which recurs throughout the set. He performs the same function on his own "Broken Record Fugue" while Rempis tears up the joint on his own baritone, before both combine behind a William's tenor explosion.
In a welcome change of pace, a chamber ambience balances the high octane thrills on Mazzarella's "Camera Obscura" with Vandermark's piping clarinet prominent and Williams' multi-sectioned "P.O.P." which nonetheless showcases an anguished rollercoaster outing for the author's soprano. But in fact each cut boasts such richness of voicings, interactions and solo spots that it's an invitation to put on the headphones and dive in. It's worth noting that in a sparkling on location recording, the musicians are well-separated across the soundstage with Rempis on the left, then Mazzarella, Williams and finally Vandermark on the right (information from Rempis, not on the sleeve).
Review by John Sharpe