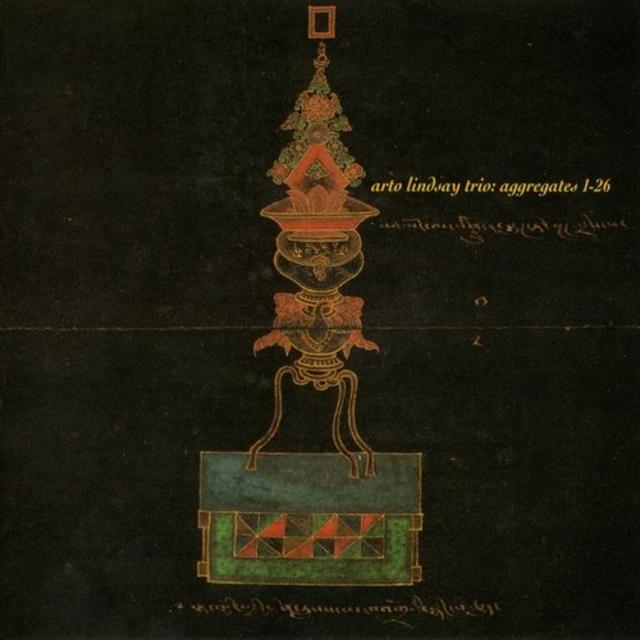 Artist:
Arto Lindsay Trio
Album:
Aggregates 1-26
Genre:
Experimental, Art Rock, Noise, Free Improvisation
Label:
Knitting Factory Works
Released:
1995
Quality:
FLAC (tracks+.cue)
Tracklist:
Be Great (1:14)
Recognize (3:37)
In Love (2:24)
Gtr. Drums No.2 (0:46)
Stitches (1:59)
Imbue (2:45)
Tap Gtr. (0:54)
Tap (0:54)
Absurd Children (3:46)
Noise (2:32)
Flag of Friendship (2:21)
Venus (2:13)
Looks Like You (3:20)
Flourish (1:31)
Awfully Short (2:09)
Voice & Lips (1:40)
Gtr. Bass (0:55)
Founder (0:41)
Two (1:37)
3 (0:26)
Four (1:08)
Bag Pipes (3:47)
Drug Finger (0:48)
Gtr. Drums No.1 (0:45)
Head in a Paper Bag (2:11)
Very Good (0:41)
DOWNLOAD FROM FILECAT.NET >>>
Personnel:

Arto Lindsay - guitar, voice
Melvin Gibbs - bass
Dougie Bowne - drums
Paul Alexander - voice (#10)
Arto Lindsay returns to his no-wave roots with this 1995 collection of pithy portraits in noise. Having already forged the skronk template with DNA in the early '80s, Lindsay finds new vistas for his avant guitar musings in the company of bassist Melvin Gibbs (Defunkt, Sonny Sharrock, the Rollins Band) and drummer Dougie Bowne (Lounge Lizards, Marianne Faithfull). Not as monolithic or rock inclined as Gibbs' earlier guitar trio outing with Power Tools -- which also included Ronald Shannon Jackson and Bill Frisell -- these 26 brief excursions feature a disjointed but mindful Lindsay wreaking guitar-noise alchemy atop interactive grooves woven by Bowne and Gibbs. As both this nod to the past and future electro bossa releases demonstrate, the three way noise/Brazilian/pop approach of Lindsay's Ambitious Lovers' records has informed much of his mature solo work.
Review by Stephen Cook