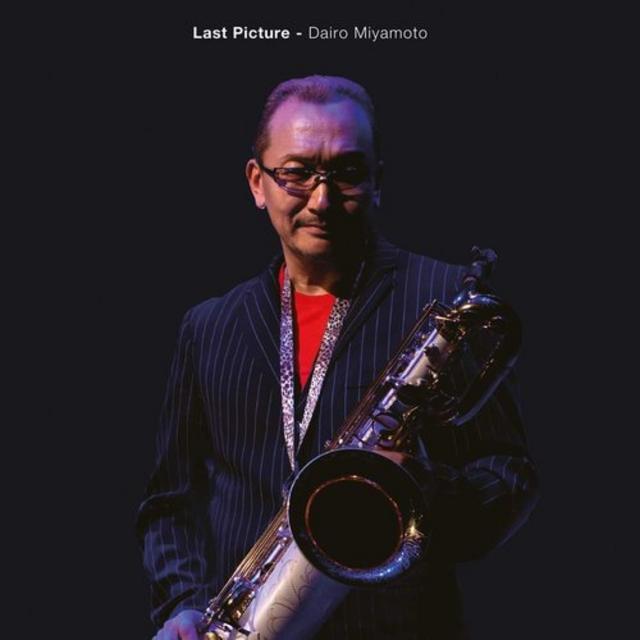 Artist:
Dairo Miyamoto
Album:
Last Picture
Genre:
Modern Creative
Label:
Cristal Records
Released:
2017
Quality:
FLAC (tracks+.cue)
Tracklist:
Lost in Lines (Miyake) - 1:53
Last Picture (Miyake) - 2:10
Two Before Dusk (Miyake) - 3:28
Dintje (Miyake) - 5:07
Inherent Paradox (Miyake) - 2:23
Colonnade (Miyake) - 4:10
Eden-4 (Miyake) - 5:18
Triangle Work (Miyake) - 8:26
Gnossienne #1 (Satie) - 5:54
Traces (Miyake) - 1:24
Entire Picture (Miyake) - 6:11
Ca fait longtemps Dairo (Miyake) - 2:45
DOWNLOAD FROM FILECAT.NET >>>
Now here is one very special album by an exceptional artist, who created his own unique little ethereal space in this vast musical landscape. Known for having been trumpeter Jun Miyake (三宅 純) 's go-to mulit-instrumentalist and close friend, the late Dairo Miyamoto leaves behind an exceptional body of work for the world to discover and tops it off with one of his most refined demonstrations in Last Picture —an album that bursts with creativity and a rare sense of refinement and completeness. The Tokyo-born saxophonist's final outing is an assortment of different songs and sketches, which were recorded with and by Jun Miyake over the years and now finally, after close revision and careful selection by Miyake himself, released. Miyamoto first shared the idea of recording an album carrying the title Last Picture with his compatriot outside their concert in Paris in 2014. While slightly disturbed by the choice of the title, Miyake was excited about Miyamoto's musical vision and the two got at it straight away. Little did Miyake know, Dairo Miyamoto's health was in worse condition than he was aware of and the illness took his friend in the autumn of 2016. Miyamoto was able to record one new song before his passing.
Seeing how Jun Miyake played such an important role in the production and engineering of the record, his signature is on it as much as Miyamoto's. In consequence, it comes as no surprise that the acoustics and overall sound of the recording are as prevalent and striking as the compositions themselves, making this a truly blissful and intense listen, from start to finish. Furthermore, this eclectic compilation of songs is a clear testimony to how well the two understood one another musically and how big Miyamoto's part was in Miyake's albums.
As to the instrumentation, there is an evident declaration of love for the saxophone spread across every tune and especially significant on the two opening compositions "Lost Lines" and the title track. Apart from subtle soundscape programming, the songs are made up solely of different saxophone layers, all played by Miyamoto himself. There is an urgency to the melodies and the way he delivers them, like messages of warning that have to reach a significant other.
Saxophone squeals imitate cries in the dark on the otherwise more laid-back and strikingly rhythmical "Two before dusk." The instrumentation grows wider from here on out, displaying a variety of percussion and guest appearances. Songs like "dintje" and "collonade" feature a considerable array of strings, leading the oriental-flavoured compositions to orchestral proportions. Miyake's unique emotive flugelhorn-playing graces the former while the saxophones dominate the latter. Dhafer Youssef and Masahiro Itami share oud-duties on "Eden-4" before things quieten down again for another, more intimate saxophone exposition, accompanied by programming and soundscapes on guitar.
"Entire Picture" belongs to the more uncomfortable pieces on the record and is introduced by ominous—almost threatening—crescendos laid out by a choir of saxophones, before it turns into a free-jazz affair with Miyamoto at its centre, his saxophone wailing and swirling in an extroverted and expressionistic manner.
Initially, Miyamoto was undecided whether to call the record "Last Album" or the title that was ultimately chosen, Last Picture. In retrospect, it really doesn't make a difference, for its meaning is quite unambiguous. Accordingly, the music here is pure, conclusive and, in a way, absolute. No showing off, no self-indulgence, no small bits standing out. It all stands out. The individual strength in composition and instrumental prowess of Miyamoto's is of a minimalist nature and only further evidence of his holistic musical approach.
Again, if it wasn't for Jun Miyake's deliberate and unconditional dedication to this project and his implicit understanding of Miyamoto's vision, this intimate mix between homage and collaboration wouldn't have been possible. On that note "Ca fait longtemps Dairo" constitutes the final brush-stroke to this picture and serves more as a semantic epilogue than a song. Roughly translated as "It's been a while Dairo," gentle acoustic guitar strokes and mellow waves breaking on shore accompany a fading, yet unburdened, saxophone, making this as much of a "Goodbye now" as a "Hello again."
Review by Friedrich Kunzmann