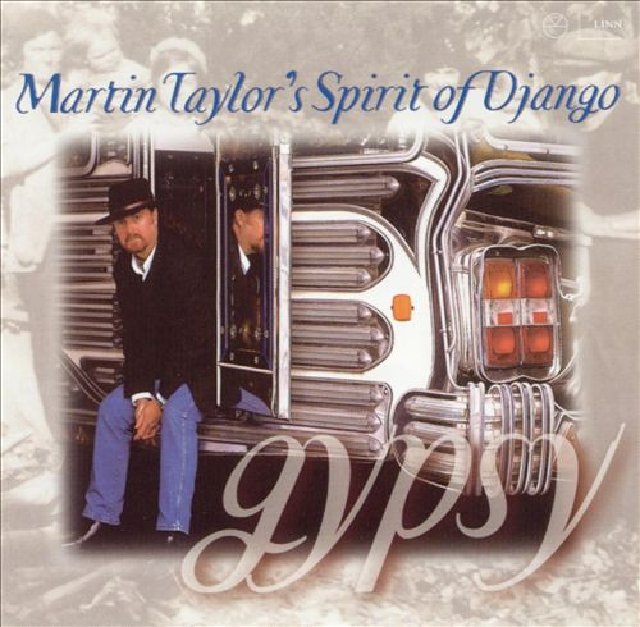 Artist:
Martin Taylor's Spirit of Django
Album:
Gypsy
Genre:
Crossover Jazz
Label:
Linn Records
Released:
1998
Quality:
FLAC (image+.cue)
Tracklist:
Gypsy Medley: Cold Winds (Trad.)/The Tipsy Gipsy (Grisman)/Czardas (Monti) - 8:09
My Vardo (Taylor) - 7:20
Chicago (Fisher-Feldman) - 4:58
Chez Fernand (Taylor) - 6:08
Tears (Reinhardt) - 2:31
Kushti (Taylor) - 6:38
Nuages (Reinhardt) - 5:06
I Can't Give You Anything But Love (Fields-McHugh) - 4:57
Dreaming of You (Taylor) - 5:02
Sweet Sue, Just You (Harris-Young) - 7:07
Musette for a Magpie (Taylor) - 6:35
Chillin' With Oscar (Taylor) - 4:19
Squid Kid (Taylor) - 5:37
DOWNLOAD FROM FILECAT.NET >>>
Personnel:

Martin Taylor - acoustic guitar

Jack Emblow - accordion
Dave O'Higgins - saxophones
John Goldie - acoustic guitar
Terry Gregory - acoustic bass guitar
James Taylor - percussion
Martin Taylor's first CD of live dates as a leader proves to be very rewarding listening. With his delightful Spirit of Django band, he sticks exclusively to the acoustic guitar throughout the release, giving a new look to pieces either written by Django Reinhardt ("Tears" and "Nuages") or performed by the late Gypsy guitarist ("Chicago" and "Sweet Sue Just You"). But that's not all -- the opening medley centers around David Grisman's engaging "The Tipsy Gypsy," and there are several strong originals by Taylor as well, including the mellow but upbeat "Chez Fernand." Accordion player Jack Emblow and saxophonist Dave O'Higgins (who is especially compelling on soprano) are also strong soloists who complement Taylor's work; hopefully Taylor will keep this group going in addition to his fine work as a solo performer.
Review by Ken Dryden