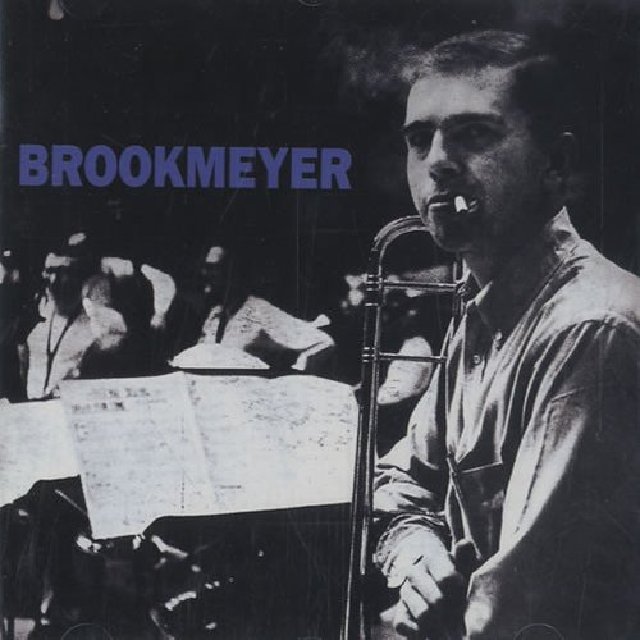 Artist:
Bob Brookmeyer
Album:
Brookmeyer
Genre:
Cool
Label:
BMG France/RCA Victor
Released:
1956/1998
Quality:
FLAC (tracks+.cue)
Tracklist:
Oh, Jane Snavely (Brookmeyer) - 3:12
Nature Boy (Ahbez) - 7:09
Just You, Just Me (Klages-Greer) - 2:46
I'm Old Fashioned (Kern-Mercer) - 2:57
Gone Latin (Brookmeyer) - 3:12
Zing Went the Strings of My Heart (Hanley) - 6:33
Big City Life (Brookmeyer) - 4:13
Confusion Blues (Brookmeyer) - 4:20
Open Country (Brookmeyer) - 6:11
DOWNLOAD FROM FILECAT.NET >>>
This Collectables CD makes available a long out of print LP originally made for Viking by valve trombonist Bob Brookmeyer. Brookmeyer is a capable soloist and picked his musicians for the sessions wisely; the recordings feature three distinctly different groups. The big band has a ball with the leader's upbeat "Oh, Jane Snavely" and one of his best known works, the snappy "Open Country" (which turned up on more than a few of Gerry Mulligan's albums), as well as a quick take of the standard "Just You, Just Me." A smaller group with three saxes (Gene Quill, Al Cohn, and Sol Schlinger) and trumpeter Nick Travis covers the old chestnut "Zing! Went the Strings of My Heart" and a pair of Brookmeyer's songs. Another medium-size band with only one sax player (Al Cohn, who doubles on clarinet) plus French horns, tuba, baritone, and English horn conjure up an unusual approach to "Nature Boy," while Brookmeyer switches to piano for his reflective ballad "Big City Life." Brookmeyer's fascinating arrangements and the excellent musicianship throughout all three sessions make this reissue an essential acquisition.
Review by Ken Dryden